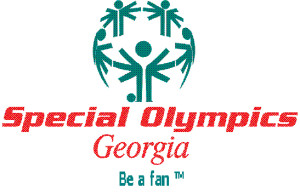 2016 – 2020 Special Olympics Georgia Strategic Plan
2016 – 2020 Special Olympics Georgia Strategic Plan (Link)
The primary objective of this five-year strategic plan is to provide a framework of key deliverables aimed at directing our Special Olympics Georgia organization in achieving measurable goals consistent with the Movement Wide Strategic Plan adopted by Special Olympics International, yet tailored to our unique constituents and state and community program needs.
The most relevant emerging themes and Strategic Goal Pillars identified at the 2010 SOI Global Congress include:
• People Focused: Whether athletes, coaches, youth volunteers, or any other group, people remain at the heart of our Movement and our shared strategic objectives.
• Sustainable Quality Growth: With limited resources, Boards, staff members, and local Program leaders strive to determine the right mix of growth and quality initiatives.
• Unity through Diversity: Our Strategic Plan, while global in its goals, will depend on effective on‐going cooperation from Regions and Programs capable of adapting implementation plans to local considerations.
• Financial Considerations: Strategic Plan initiatives themselves require funding and hence fundraising remains a key element of each organizations goals.
• Strategic Pillars: In general, we have approached our 2016-2020 Strategic Plan and Initiatives along the three Strategic Pillars agreed upon at the Global Congress.
Below are the key SOGA Strategic Pillars.
• Advance Quality Sports & Competitions
• Build Communities
• Connect Fans & Funds
The SOGA Strategic Plan Initiatives are summarized below.
• Advance Sports and Competitions: Our Athletes are the center of our work. Special Olympics Georgia should be recognized as a statewide leader in sports, providing excellence in coaching, training, and competition management at all levels, offering each athlete the opportunity to develop to reach their personal best through the activation of sport and athlete development models.
• Build Communities: The transformative power of Special Olympics Georgia comes when we build powerful communities of change around our Athletes, creating demonstrable impact at multiple levels of society. Healthy Athletes, Families Program, Athlete Leadership Programs, and schools and youth initiatives continue to position our Movement as being a change agent for whole communities – for all of us – not just as a service delivery Program for a small population.
• Connect Fans & Funds: Special Olympics Georgia must become a more effective, sustainable and innovative marketing and fundraising organization. We must facilitate thoughtful, committed and diversified engagements with individuals, corporations, foundations, civic and service organizations, and government agencies while aiming to increase operational funding and support for Special Olympics Georgia. We have an opportunity to translate communications into strategic storytelling, passive spectating into fan engagement, and community support into real collaborative and breakthrough fundraising.