The Athletes of Special Olympics Georgia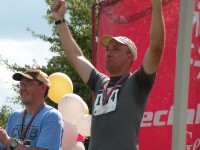 Thousands of children and adults with intellectual disabilities see a dream come true as they train, compete and succeed in more than 500 sports competitions at the local, area, and state levels.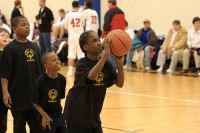 Special Olympics Georgia hosts five state-level competitions throughout the year. Athletes may also compete in Southeast Regional events offered in alpine skiing, ice skating, tennis, sailing and powerlifting.
Every two years, the Special Olympics World Games are held, alternating between Winter and Summer Games. These are patterned after the traditional Olympic Games and follow many of the same customs, rules and regulations.
To compete in or train for any Special Olympics Georgia competition each athlete must have a completed Application for Participation on file. You may submit the form to your agency's Local Coordinator or your Sports and Program Manager.
Training
Athletes are required to engage in an eight-week training program prior to any Special Olympics Georgia competition to develop fitness and skills and learn rules and strategies from their coaches. Special Olympics Georgia also trains and certifies coaches, officials and games management team members to ensure that all athletes receive the highest quality training and competition.