Horse Show
Gainesville, GA
October 11-13, 2013 
Horse Show Fact Sheet – Click Here
280 athletes and coaches, along with 75 volunteers, will conviene at Chicopee Woods Agricultural Center in Gainsville, GA on October 11-13 for the largest Special Olympics equestrian competition in Georgia.
         Presenting Sponsor:
CONGRATULATIONS TO ALL OF OUR HORSE SHOW COMPETITORS!!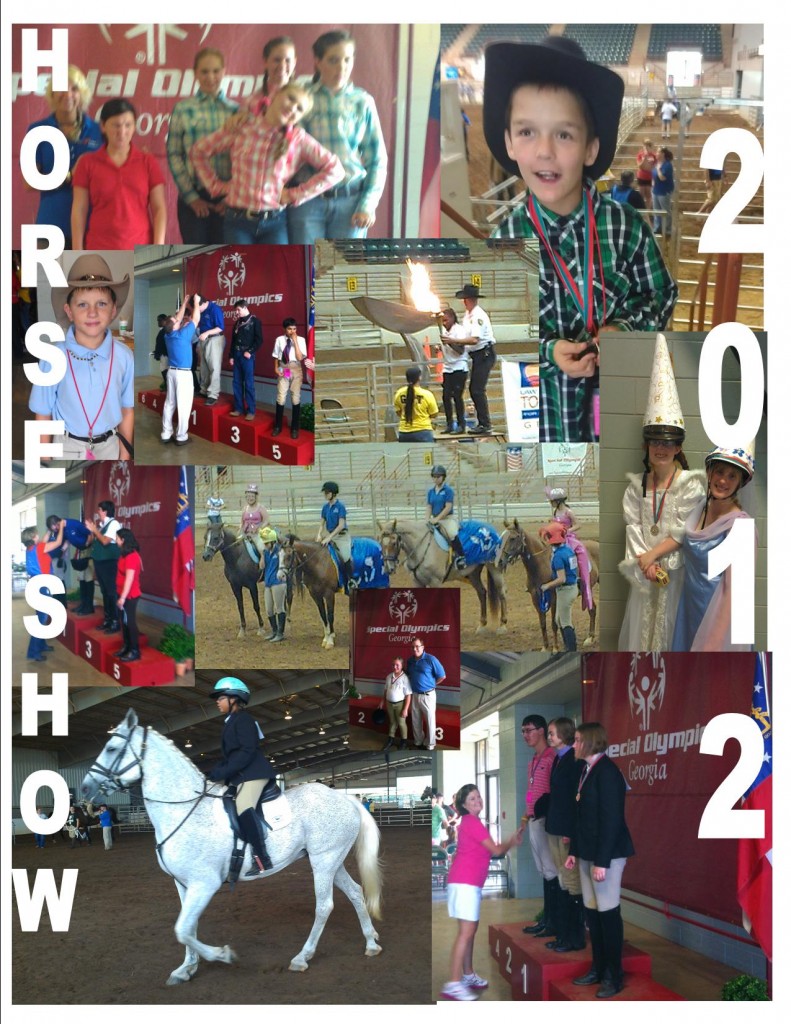 State Horse Show
Perry, GA
Georgia National Fairgrounds & Agricenter
Aug. 24-26, 2012
Over 200 Special Olympics athletes, 25 Unified Partners, and 90 coaches from around the state head to Perry at the Georgia National Fairgrounds & Agricenter.  The competition features riders in dressage, showmanship, walking trail, and English and Western style riding. A unique and exciting event!
Take a moment to scroll down and read a story about Shelby Burns and Zachery Singletary…
Congratulations to all of our State Horse Show competitors!
Click here for Horse Show paperwork and other resources.
Click here for Horse Show Information Guide. Please bring this with you to the competition as a reference. Your Regional Manager should have sent it to you in an email as well. Thanks!
View the event Press Release
 Schedule
Thursday:
4:00 PM Barn check-in. (must be pre-registered for Thursday arrival)
Friday:
9:00 AM    Barn Check in
11:00 AM—2:30 PM    Western Riding (Reaves A) and Dressage (Covered Arena)
12:00 AM – 5:30 PM    Beginner, Intermediate, and Advanced Showmanship will begin in Area B
3:00 PM – 5:00 PM    Hotel Registration (at Reaves)
6:30 PM    Athletes to Reaves Arena for Opening
7:30 PM    Opening Ceremony
8:45 PM    Mandatory Coaches Meeting immediately after Opening
11:00 PM    Lights Out – Curfew
Saturday:
8:00 AM    Horsemanship/Equitation (Reaves Arena, A and B)
8:00 AM    Adaptive Showmanship
11:00 Am – 1:00 PM    Lunch
1:00 PM – 5:00 PM    Unified Drill Team
5:30 PM – 7:30 PM    Dinner on your own
8:00 PM – 9:30 PM    Dance – "Superheros!" (Reaves Arena)
11:00 PM    Lights out – Curfew
Sunday:
8:00 AM    Trail competition (Reaves Arena) *athletes will be allowed to walk to trail prior to their class*
Check out this story about one of athletes:
Shelby Burns has loved horses for as long as she can remember. In May of 2007, one of her teachers contacted SOGA about allowing her to begin horseback riding, as a way to improve her outlook on life and brighten her days. She was bright eyed and happy to get to ride her first pony, a little Connemara mare named White Sugar. They did well together. Shelby gained some strength and her mother reported that on horseback riding days she would always get up without complaining. Horses had given Shelby a reason to feel good!
It wasn't long and Shelby had acquired the skills to ride independently, even learning to canter on a bigger horse, named Bogie. It was on Bogie that Shelby made her first appearance on the Special Olympics Horse Show scene.
Shelby continues to ride, when her health permits. She will be 15 this year and plans to attend the State Horse Show. She will be riding a new horse this August named Honey. Shelby rides English and plans to compete in Dressage, Showmanship and Drill Team.
Here's another story…
In 2000 Karen Leabo Singletary graduated from college, returned to her home of Thomasville, Georgia and founded a therapeutic horsemanship center named Hands & Hearts for Horses, Inc.  Karen had a vision of helping others with the benefits of therapeutic riding; she never dreamed that she would need the center for her own child.
Karen got married and had two beautiful young sons. Her oldest son, Zachery, was diagnosed with a brain tumor at just 5 years of age. Zach had surgery at Shands Hospital, underwent many rounds of chemotherapy, and the results of all of this treatment sent him back into the stage of an infant. Zach could not walk or talk, he could only scream.  Karen knew that he needed a horse! On his first ride, he had to ride double with his Mom because he was unable to sit alone. After a few weeks, he was riding with the aid of volunteers. Before anyone knew it he was riding alone, talking, walking and even running! At Hands & Hearts he is known as Warrior Zach because of his courage and strength to kick cancer! Today he is riding independently and continues his weekly therapeutic horsemanship lessons at Hands & Hearts for Horses. He fought through this battle and remained on grade level with his classmates. Zach will compete in Special Olympics Horse Show in three events. Best of luck Warrior Zach!
Check out this story about Michael Holton Jr of Effingham County:
Michael started riding at Heroes on Horseback in South Carolina when he was 8 years old. (He's now 18 years old and a senior at South Effingham High School.)  But because we were Georgia residents, he was not allowed to participate in the Equestrian Special Olympics in South Carolina.  When Bonnie Gentry opened Faith Equestrian in 2006, we started riding there.   Michael's first year at Equestrian Special Olympics was in 2007.  He was hooked!  He loves the competition and he enjoys the attention.  Now we look forward every year to this competition.  This year he has had lessons 3 times a week since June.  He is working really hard because he loves a gold medal!
Michael got to ride with the mounted patrol officers during the opening ceremony in 2010.  This was a really big highlight for him.
Michael is like most teenage boys.  He likes music, dancing, computers, and video games. And this summer he has had several surfing lessons which he really loves.
There have been several articles written about Faith Equestrian in local newspapers and magazines where Michael was talked about.  And news stations have come to Faith Equestrian and they have shown Michael riding on the t.v.  Because of this, Michael likes to think of himself as a local celebrity.  He definitely loves the attention!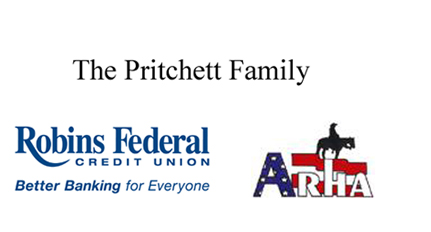 For more information on the State Horse Show you may contact Kelli Britt at Kelli.Britt@specialolympicsga.org or 770-414-9390, ext. 122
If you are interested in volunteering for the State Horse Show you may contact Leslie Anderson at 770-414-9390 ext. 120 or leslie.anderson@specialolympicsga.org
For sponsorship information, contact Celestine Hankerson at
770-414-9390, ext 121
Celestine.Hankerson@specialolympicsga.org