Horse Show
Gainesville, GA
October 9-11, 2015 
280 athletes and coaches, along with 75 volunteers, will convene at Chicopee Woods Agricultural Center in Gainsville, GA on October 10-12 for the largest Special Olympics equestrian competition in Georgia.
Results from Horse Show 2014 – Click Here
CONGRATULATIONS TO ALL OF OUR HORSE SHOW COMPETITORS!!
Horse Show Fact Sheet – Click Here

Thank you to the 2014 State Horse Show Sponsors
Presenting Sponsor:


Official Sponsors: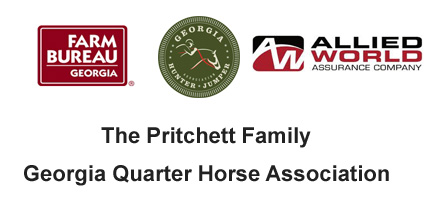 For more information on the State Horse Show you may contact Kelli Britt at 770-414-9390, ext 122 or kelli.britt@specialolympicsga.org.
If you are interested in volunteering for the State Horse Show you may contact Whitney Warren at (229)712-9973 or whitney.warren@specialolympicsga.org.
For sponsorship information, contact