Click here to read an article by Special Olympics Chairman Tim Shriver on "The Power of Special Olympics Project Unify"
Project UNIFY's goal is to activate young people to develop school communities where all young people are agents of change — fostering respect, dignity and advocacy for people with intellectual disabilities by utilizing the programs and initiatives of Special Olympics.
SPREAD THE WORD TO END THE WORD! Pledge, and support the elimination of the derogatory use of the r-word from everyday speech and promote the acceptance and inclusion of people with intellectual disabilities at the official R-WORD WEBSITE.
Take a Moment to Imagine
Imagine young people with and without an intellectual disability committed to making a difference in their schools and communities through Special Olympics.
Imagine young people coming together with a dedicated purpose to acquire and enhance their knowledge and lead their peers, their schools, and their communities forward.
Imagine young people leading the charge to promote effective, safe, and inclusive environments for creating and sustaining positive changes through volunteering and contributing to the improvement of their communities.
Imagine this motivated cadre of youth ready to move out into the world, activated as agents of change — fostering acceptance, respect, dignity, inclusion, and advocacy for all people throughout the world.
These images will become a reality with Project UNIFY.
Click the link below to view the news story out of Moultrie, Georgia and read about what they did to promote respect:
http://moultrieobserver.com/sports/x1437244394/Respect-the-focus-of-Special-Olympics-Spring-Games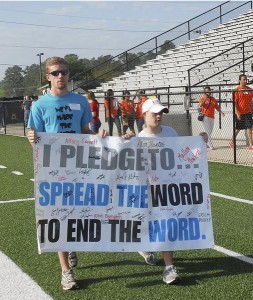 Check out Special Olympics Georgia's Public Service Announcement!
Here are some photos from various Project Unify events.


Fans in the Stands from Oconee County.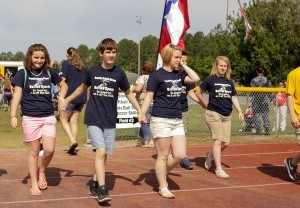 Youth as volunteers from Brantley County at the Area 16 games.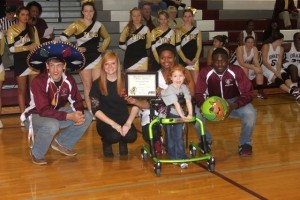 Heard County athlete presented with award from school.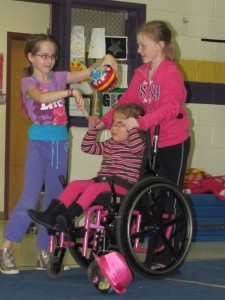 Jones County Young Athletes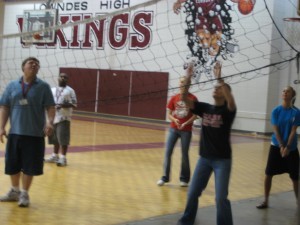 Lowndes County High School's Unified Volleyball Team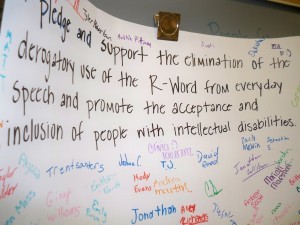 Students pledged to eliminate the use of the R-Word at South Effingham Middle School