Atlanta Retirement Partners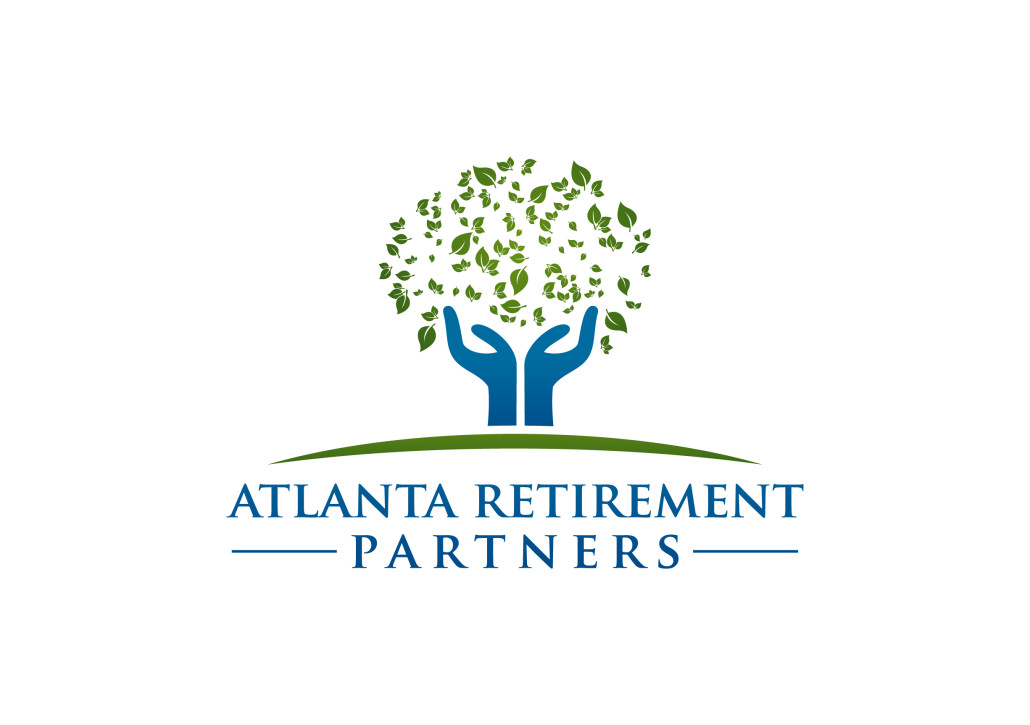 Basketball Skills Sponsor for the 2016 State Indoor Winter Games
Being a sponsor of the SOGA Winter Games was a privilege and a pleasure on two levels.  First, our sponsorship helped to create an opportunity for Georgia athletes with intellectual disabilities to live the excitement and satisfaction of competition, good sportsmanship and athletic comradery.  Second, we were able to volunteer at a competition venue.  Nothing can top the experience of seeing these athletes receive the recognition that they deserve.  Weeks later I am still smiling! -Jackie Deckman, Atlanta Retirement Partners
CRC Insurance Services of Atlanta
Gold Sponsor of the Marlow's Tavern Golf Classic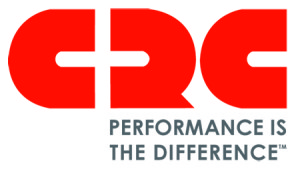 Partner of Special Olympics Georgia since 1999
Some moments in life give us pause – or perspective.  Watching the sheer will and determination of the athletes who participate in the Special Olympics program does just that.  It reminds us that the only limits we hold are inside our own minds.  Supporting the program via the Marlow's golf tournament has been a rewarding experience for all of us at CRC.  Thank you for 17 years of inspiration.  Frederic Buck, President
Rhino Shield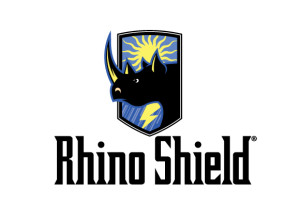 Hospitality Sponsor for the 2015 Strike the R-word
We have wanted to support Special Olympics for a very long time. We have a brother with special needs and, like many, have a very special place in our hearts for those with disabilities. After seeing and hearing the testimonial of a couple of the athletes at the Channel 11 TV station, we knew that it was time for us and our company to begin what we hope is a lifelong relationship. Thank you to Special Olympics for all you do. Jeff and Roxanne Ecklund, Rhino Shield by Georgia Coatings
JKeenan Photography
Stand Sponsor for the 2015 Shoot for Champions
"I am grateful and proud to have had the opportunity to sponsor and participate in the 2015 Georgia Clays Shootout.  The Special Olympics supports and encourages individuals to strive for succes

s and showcase their talent through courage and determination. I think we can all learn a great deal from the character of these athletes and the oath they follow. "Let me win. But if I cannot win, let me be brave in the attempt."  I am thrilled to support and be a part of the Special Olympics community and look forward to furthering my support and encouraging others to get involved and see for themselves the magic that is Special Olympics." Jennifer Keenan Giliberto, Owner of JKeenan Photography
Warner Robins Convention and Visitors Bureau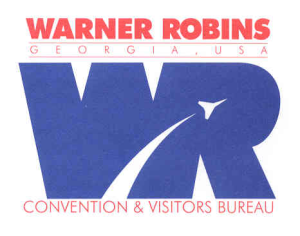 Sponsor of 2015 Masters Bowling
"Special Olympics brings a community together like no other activity – the athletes, coaches, families and volunteers share a unique experience by coming together to showcase the abilities, not the disabilities, of a very enthusiastic group of athletes. Special Olympics is definitely a game-changer for everyone involved by building confidence and a positive self image that carries into the classroom, the home, the job and the community. Warner Robins is honored and proud to be part of this wonderful organization that consistently promotes the courage of the human spirit." Marsha Buzzell, Executive Director
Real Living Reality
Sponsor of 2015 Titletown Tasting


"We proudly support and encourage the growth of Special Olympics Georgia. We feel equal opportunity is very important within our community for all individuals! Special Olympics is an amazing program proving true the abilities of those with special needs. We all deserve an opportunity to reach our goals competitively. We hope to be an ongoing sponsor of this incredible program for years to come!"
Ron Borders, Real Estate Professional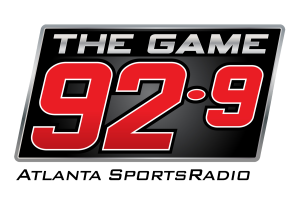 SportsRadio 92-9 The Game
Gold Media Sponsor 2015
Partner of Special Olympics Georgia since 2014
"SportsRadio 92-9 The Game is extremely honored to volunteer and sponsor several State Games and Special Olympics Georgia annual events.  It is wonderful to see the smiles and determination on the courageous athletes' faces.  The athletes truly inspire all of us.  We look forward to continuing our great relationship with Special Olympics Georgia and all of the athletes." Stephanie Klar, Team Relations Coordinator; Sean Thompson, Assistant Program Director; Terry Foxx, Program Director



Krispy Kreme
Partner for LETR Cops on Doughnut Shops event
Partner for 2015 LETR Cops and Donut Shops
"Having the Law Enforcement Torch Run at our store each year has been a great experience. There's a hype that the officers bring that impact our families, kids and customers in such a positive way. Allowing us to help our community and be a part of such a great cause makes for an awesome event. We see a 3-5%  increase in sales each year  the Law Enforcement Torch Run is here with us." Alonzo Well, Store Manager, Krispy Kreme-Buford

Planners & Engineers Collaborative, Inc.
Ropes Sponsor, 2015 Over the Edge
Partner of Special Olympics Georgia since 2014
"We watched the anticipation, the drama, and the success of athletes conquering the sport of high rise rappeling.  The brave wall walkers share the same spirit as Special Olympics athletes.  This high level event is worth the investment!"
"We had a great time at the 2014 Shoot for Champions  Clay Shoot event as a sponsor.  Everyone on my team enjoyed the day immensely and I have committed to be a 2015 sponsor as well.  Thanks to Special Olympics Georgia for the programs and services they provide to people with intellectual disabilities."
Mike Twiner, proud father of a Special Olympics Georgia Athlete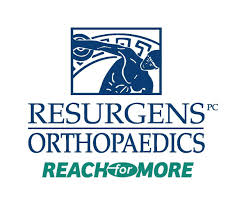 Resurgens Orthopaedics
Artic Sponsor of the 2015 Polar Plunge
Partner of Special Olympics Georgia since 2014
"We were thrilled to participate in such a worthy cause and it aligned perfectly with the Resurgens Charitable Foundation's mission to promote active lifestyles for people of all ages and all abilities.  Our Resurgens team along with their families came out to support the athletes, check off a bucket-list item, and have a great time-freezing their Bones off!'
Miranda Madar, Director of Marketing
MetLife
Bowling Venue Sponsor 2015 State Indoor Winter Games

Partner of Special Olympics Georgia since 1994
"I was privileged to be able to be the Awards Ceremony spokesperson and so I had a ringside seat throughout.  The number of helpers and volunteers was very adequate to keep the show moving along even when there were a few "end zone dances" and longer than usual photo ops.  The smiles, laughs, and happy tears were well worth it and I'm sure that day will remain in the hearts of many for many years to come."  Joe Mueller, Representative

Walmart
Statewide Platinum Partner 2015
Partner of Special Olympics Georgia since 1995
"Walmart is excited to continue helping the communities we serve."  The grant will assist the organization in providing physical fitness programs to children and adults with intellectual disabilities throughout the state."  Glen Wilkins, Director of Public Affairs and Government Relations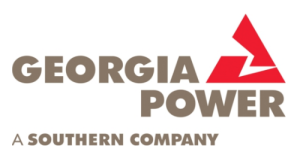 The Georgia Power Company
Indoor Winter Games Gymnastics Sponsor
Partner of Special Olympics Georgia since 2015
"For our very first Special Olympics event we were in awe the moment we stepped into the building, the atmosphere was alive with love and laughter.  Thank you Special Olympics  Georgia for being there to show the rest of the world that every person can be something good when we work together."  Leah Burch, Sr. Administrative Assistant, Environmental Affairs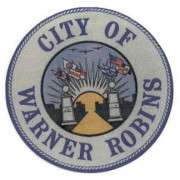 City of Warner Robins, GA
Masters Bowling 2015 Sponsor
Partner of Special Olympics Georgia since 2009
"The City of Warner Robins proudly supports Special Olympics Georgia. These athletes strive continuously and effortlessly to demonstrate their distinctive impact on society through their competiveness while achieving personal goals. We as a community are thrilled to be able to provide volunteers to help support such a worthy organization. We will continue to show our gratitude and rally behind each competitor because each one is a winner." Mayor Randy Toms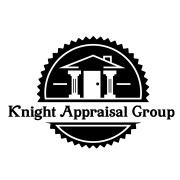 Knight Appraisal Group, LLC
Titletown Tasting Sponsor
Partner of Special Olympics Georgia since 2013
Knight Appraisal Group is proud to be a part of such a wonderful event in our community through our support and sponsorship of Special Olympics Georgia's Annual Titletown Tasting. Through the efforts of events such as this, Special Olympics Georgia is able to provide year-round sports training and athletic competition for children and adults with intellectual disabilities. We are honored for our continued sponsorship and support of such a great organization that strives daily to "Inspire Greatness". Danny Knight, President
The Boeing Company
Masters Bowling Sponsor  
Partner of Special Olympics Georgia since 1996
"We at Boeing was so grateful to have the opportunity to volunteer at the masters bowling tournament last year.  One of the volunteers said that he came to help handicap people have a good time. However, he found independent individuals that had come together as one big family already having a great time. He no longer saw their disability. All he had to do was join in the fun and he felt right at home. It is truly inspiring to see the abilities of these great individuals and a pleasure to be apart of the Special Olympic events." Bobby Ferguson, Boeing Production Associate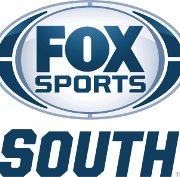 Fox Sports South
Strike the R-word Lane Sponsor
Partner of Special Olympics Georgia since September 2014
"We were honored to bowl with Special Olympic Georgia while proudly supporting Strike the R-word, a great event that gives SOGA athletes  a platform to share their many talents, something they very much deserve." Morgan and Canicka FOX Sports South Girls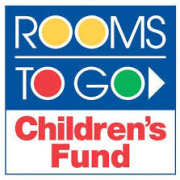 Rooms To Go Children's Fund
Lucky Duck Sponsor of the Duck Derby
Partner of Special Olympics Georgia since 2006
"Each and every one of us at Rooms To Go is proud to support Special Olympics Georgia. The athletes and their families are an inspiration to us, and we hope our continued support will help them achieve great success."  Warren Kornblum, Chief Strategy Officer

State Bank and Trust Company

Over the Edge Sponsor
Partner of Special Olympics Georgia since 2013
"State Bank and Trust Company is proud to support Special Olympics of Georgia. This was our first year being a "Toss your Boss" sponsor for Over the Edge and it was an awesome experience. Special Olympics of Georgia really made the effort to show their appreciation for our sponsorship. From all the humble volunteers at the event, to a personal letter from one of the Olympians thanking State Bank, it was a pleasure to help support a wonderful organization in a fun and unique way!" Haley M. Swan, Executive Assistant

Morgan Stanley Wealth Management
Over the Edge Sponsor
Partner of Special Olympics Georgia since 2013
"For Morgan Stanley, Special Olympics hits close to home. Some of our Financial Advisors either have children that compete on SOGA teams, or are coaches themselves. The last thing we want these athletes worrying about is how to financially make it to their dream competition: the Olympics. And that's where Morgan Stanley can help. Athletes need to focus on competing in the games. We can focus on getting them there." Brittany A. Wilson, Client Service Associate

St. Benedict Knights of Columbus #10633
Team Knumb Knights                                   
Polar Plunge participant since 2011
"The Knights of Columbus from St. Benedict Catholic Church want to thank Special Olympics Georgia for continuing to put on a first class program.  The annual Polar Plunge is just one example of how the community can come together in support of our local Olympians.  As a 4 year participant, the Knumb Knights are already looking forward to continuing our participation in 2015." Patrick Gannon, PGK and Knumb Knights co-captain

Commercial Property Professionals
Sport Venue of the State Winter Games
Partner of Special Olympics Georgia since 2012
"Special Olympics Georgia athletes inspire all of us at Commercial Property Professionals.  We loudly applauded all the State Winter Games athletes and truly are their biggest fans.  We appreciate the incredible opportunity to be the 3 on 3 Basketball sponsor." Daniel Levison, Principal 

Rock 100.5
Official Sponsor of the 2014 Polar Plunge


Partner of Special Olympics Georgia since 2013
"Southside Steve from The Regular Guys on Rock 100.5 took his first Polar Plunge for Special Olympics Georgia in 2013 and he can't wait to plunge and support the Special Olympics Athletes for the second time at Lake Lanier Islands Beach and Water Park on February 15!  He loves raising money and awareness for SOGA. We all do at Q 100 Atlanta. Come out to support our Special Olympics Georgia athletes; Yeah C'mon!" Tiffany Dowdell, Representative

Aetna
Presenting Sponsor of the State Summer Games
Partner of Special Olympics Georgia since 2003
"The Special Olympics Georgia State Summer Games are near and dear to the hearts of Aetna's employees.  They celebrate physical activity and the realization of human potential. These athletes inspire all of us to overcome obstacles and strive to be our very best."  Angela Meoli, President of Aetna's Georgia market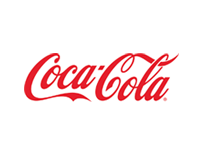 The Coca-Cola Company
Statewide Platinum Partner
Partner of Special Olympics Georgia since 1986
"The values of Special Olympics of understanding, acceptance and inclusion are shared by Coca-Cola.  Giving our associates the opportunity to connect directly with Special Olympics athletes and their families brings those values to life and supports the mission in a meaningful way." Muhtar Kent, Chairman and CEO
"Our partnership with Special Olympics Georgia touches the lives of Coca-Cola associates and their families in a number of ways.  As event volunteers or as parents of athletes, our associates feel connected to SOGA.  Helping our hometown athletes achieve their goals both on and off the field is truly inspirational."  Lori George Billingsley, Vice President Community Relations

GEICO
Statewide Platinum Partner
Partner of Special Olympics Georgia since 1982
"At GEICO, we consider it an honor and a privilege to stand beside and work on behalf of the Special Olympics Organization and the thousands of brave athletes whose efforts inspire us all.  It is rare in life that you get back more in return than what you put in, but for all of us who participate in this event, we come away better for the effort and proud to be partners in such a great cause."  Scott Markel, Regional Vice President

Flint Energies
Opening Ceremony Sponsor of the State Masters Bowling Tournament
Partner of Special Olympics Georgia since 2003
"Since 1937, Flint Energies' mission has been to improve the quality of life for all our member-owners and the communities we serve.  What a wonderful partnership it is to sponsor Special Olympics Georgia!  To support  Special Olympic athletes is an enriching and rewarding way to reach our mission.  We get back so much more than what we give.  We are truly blessed to be a part of this effort and look forward to it each year."  Marian McLemore, Manager of Public Relations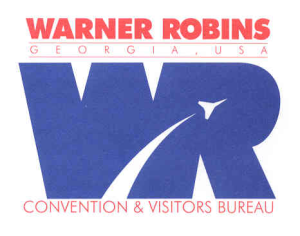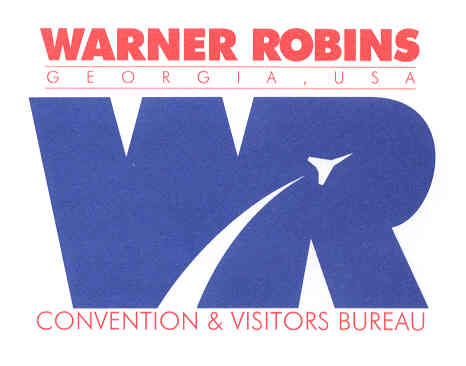 Warner Robins Convention & Visitors Bureau
Masters Bowling Presenting Sponsor
Partner of Special Olympics Georgia since 2010
"Special Olympics Masters Bowling Tournament is all about showcasing the abilities – not the disabilities – of the many wonderful athletes from across the state of Georgia.  Just seeing the enthusiasm and joy in their eyes and making them feel at home is an indescribable pleasure for the volunteers and City of Warner Robins.  It is out honor to host the Special Olympics Masters Bowling Tournament.  We want to be a game changer in the lives of these amazing athletes who enrich our lives." Marsha Priest Buzzell, Executive Director
McDonald's of Warner Robins and Byron
Official Sponsor at the State Masters Bowling Tournament


Partner of Special Olympics Georgia since 2010
"At McDonald's being a part of our community is an important part of who we are. We have enjoyed and been moved by our yearly participation as a sponsor of the Special Olympics bowling tournament in Warner Robins. It's a highlight every year to see such great enthusiasm, and to help at the events. The athletes are always a joy to be around, and their appreciation is a great reward to themselves and to us. Our staff truly treasures being associated with such a great event!" Tim Bergl, Owner
Cox Automotive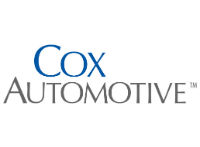 Statewide Platinum Partner
Partner of Special Olympics Georgia since 2005
"Cox Automotive truly values our partnership with Special Olympics Georgia. Our employees relish the opportunity to volunteer at the summer and winter state games as well as local track and field events. Special Olympics games are signature events for our employees, we can all identify with working towards a goal and celebrating moments of triumph. Our volunteers become cheerleaders, confidants and shoulders to lean on. Seeing smiles on the athletes faces, sharing a high-five and encouraging them to work harder next time keeps us coming back for more. Our company is proud to partner with such a respected and trusted organization." Jennifer Bronner, Community Relations Manager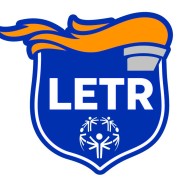 Law Enforcement Torch Run Executive
Partner of Special Olympics Georgia since 1999
"If you chose Law Enforcement as a profession, there is no finer partner by your side than a Special Olympics Athlete. They all need you to lead the way, providing  them the opportunity, but be prepared beyond the finish line as they will continue to inspire both you and the world."  Ed Christian, LETR Director
Winter Companies
Statewide Premier Sponsor
Partner of Special Olympics Georgia since 2004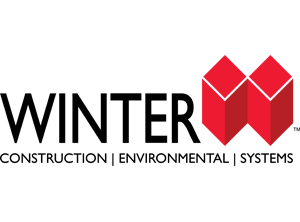 "In 2004, Winter Companies sought to find a charitable organization with which we could partner on multiple levels.  We chose Special Olympics Georgia, and we could not have selected a better organization with which to work.  We are proud to have been a sponsor of both Summer and Winter Games events every year since then, and hundreds of our employees have enjoyed the satisfaction of working at these events as scorekeepers, team escorts, line judges, ball retrievers, medal awarders and in many other roles.  The SOGA staff is always appreciative of our contributions and has always been incredibly easy to work with.  All of us at Winter Companies look forward to continuing a strong relationship with SOGA for many years to come." Gary Ellis, Principal, Winter Environmental
Marlow's Tavern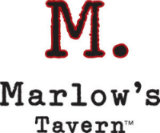 Statewide Premier Sponsor
Partner of Special Olympics Georgia since 1999
"We are proud to give back to this organization that does so much for Georgia's community.  The partnership between SOGA and Marlow's Tavern is something I consider to be one of our company's greatest achievements, and the fact that we have been able to break our own record for giving year-after-year through our annual golf tournament  and openings is incredibly rewarding to me and our entire team.  We look forward to continuing this partnership long into the future." John C. Metz, Chef, Owner, and Co-Founder

Park 'N Fly
Official Sponsor


Partner of Special Olympics Georgia since 2010
"Park 'N Fly, provides off airport parking around the country and is a proud supporter of Special Olympics Georgia!  Park 'N Fly also supports Special Olympics at all 16 of our locations in 8 states. The company has been proud to support this organization and its athletes for almost 5 years now. It started with the Special Olympics Georgia location in Atlanta where PNF is Headquartered and quickly spread to the other 8 states where Park 'N Fly has locations. All of our employees have the opportunity to support the Special Olympics around the country and our participation has become quite a rewarding experience for the company. PNF is honored to be a part of such a tremendous organization and we will continue to give our time and support to this organization as we continue to be inspired by the athletes we get to interact with at the games and throughout the year." Tony Paalz, CEO

LAZ Parking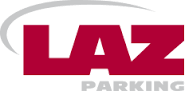 Official Sponsor of the State Summer Games, Super Splash Sponsor of the Duck Derby, and Golf Tournament Host
Partner of Special Olympics Georgia since 2010
"We are honored to be part of Special Olympics Georgia.  The impact that the athletes have had on us, showing their resilience and fortitude, only reminds us how determined we should all be.  They exhibit the hearts of true champions, kind spirits and genuine love.  We look forward to future events where we may be given the opportunity to show our support for such an auspicious event."  Tanya Valera, Southeast Regional Human Resources Manager

Shaw Industries Group
Statewide Bronze Medal Sponsor
Partner of Special Olympics Georgia since 1999
"For the past six decades, Shaw Industries has been a committed supporter of Georgia's community progress and growth. That continued dedication is evident today through this sponsorship of Special Olympics Georgia. This event gives us a chance as a community to give back in a meaningful way and on a local level. We're looking forward to exciting competitions." Vance Bell, CEO

Allied World Assurance Company
Official Sponsor of State Games
Partner of Special Olympics Georgia since 2010
"We are proud to support Special Olympics Georgia in this endeavor.  Special Olympics is a wonderful organization that makes a tremendous impact in the lives of its participants through sport, teaching leadership, determination and strength.  We are pleased to partner with the Georgia Program on their State Games." Katherine Richardson, Senior Vice President, Human Resources and Chairwoman for Allied World's Global Charity Committee

Idealease of Atlanta, LLC
In-Kind Supplier
Partner of Special Olympics Georgia since 2006
"Idealease of Atlanta is very proud and honored to be associated with this charitable organization that does so much for the community.  We truly believe in and support their mission; and will continue to sponsor SOGA for years to come."  Mario Delgado, President
Board Member
Bob Busse Golf Sponsor
Partner of Special Olympics Georgia since 2009
"I've been involved with Special Olympics Georgia for about five years.  From the first time I attended an Honorary Board lunch and heard a Special Olympics athlete speak, I was amazed and inspired.  It's not often that you have an opportunity to hear an individual share their story, talk about their struggles and challenges, and show so much genuine passion and happiness all at the same time.  My wife and I are proud to be a sponsor of the annual Bob Busse Golf classic.  It's a great event that supports an incredible cause and incredible people, and if you take a moment to hear an athlete's story, you'll be hooked just like us." Tony Rich

Kids 'R' Kids Schools & Academies
Lucky Duck Sponsor of the Duck Derby
Partner of Special Olympics Georgia since 1993
"Having been in the business of caring for and educating children since 1961, we are pleased to partner with Special Olympics.  We believe in developing the whole child and helping each one discover the champion within."  Pat and Janice Vinson, Founders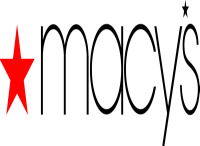 Macy's
Official Sponsor of the State Summer Games
Partner of Special Olympics Georgia since 1990
Macy's has been a community partner with Special Olympics Georgia for over 10 years. We view this important relationship critical to our commitment to diversity throughout the state of Georgia. Macy's Associates eagerly await the State Summer Games, where our Macy's Partners in Time employee volunteers can show their true dedication and loyalty to the athletes and all that SOGA represents.

SuperValu
Official Sponsor of the State Summer Games and Golf Tournament Host
Partner of Special Olympics Georgia since 1988
"All of our associates that participate in the Special Olympics Games and Golf Fundraiser continue to say how much they enjoy the experience. I hear remarks such as, "It's one of the best days of the year for me and my family," and "All the Special Olympic athletes are winners in my book!" It provides all of us an opportunity to give our support, encouragement and love to all the Special Athletes, while cheering them on to victory. Please support Georgia Special Olympics, once you do, you'll never be the same." Don Sims, Vice President of Merchandising, Southeast Region

American Honda Motor
Official Sponsor of the State Summer Games
Partner of Special Olympics Georgia since 1991
"Special Olympics Georgia does more than just offer Honda the opportunity to donate money. The ability to engage directly with the athletes, their families and SOGA staff in Olympic Town during the summer games is a richly rewarding and highly valued annual event for our associates." Dennis Hammond, Manager of Marketing & Product

Waffle House
Sponsor of Polar Plunge
Partner since 2013
"Thanks for an awesome event! We are proud to align our brand with one that is truly inspiring greatness every day!"
Andrew Grissett, Waffle House Foundation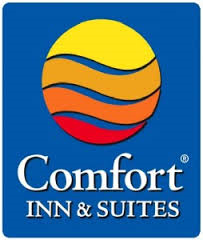 Comfort Inn & Suites
Hotel Provider at State Masters Bowling
Partner of Special Olympics Georgia since 2010
"As a volunteer at Special Olympics, I was responsible along with my family to manage Lane 1 & 2 and the athlete's. To be associated with Special Olympics as a volunteer was like returning a favor to the society in a positive manner. Spending those 3 hours with the athletes along with my family was not only inspiring but also strongly motivating. The complete experience was very soul enriching and satisfying, would love to do it again and again." Ojash Shah, General Manager and Volunteer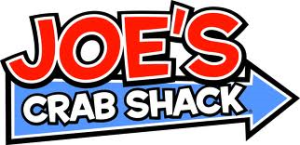 Joe's Crab Shack
LETR Sponsor
Partner of Special Olympics Georgia since 2007
"Our continued partnership with Special Olympics Georgia is truly an awesome experience! We love that our annual Tip-A-Cop and enjoy seeing members of Law Enforcement assist us in waiting tables, taking orders, and even a little dancing!!"  Tara Loper- Group Sales Specialist

Arrow Screenprinting
LETR Sponsor
Partner of Special Olympics Georgia since 2009
"Arrow Screenprinting is proud to partner with Special Olympics Ga.  Their hard work and commitment to excellence is inspiring.  We salute the athletes, their families, and all involved who strive to make a difference in the lives of so many." Todd Evans, Owner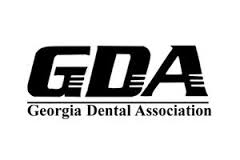 Georgia Dental Association
Statewide Association Partner
Partner of Special Olympics Georgia since 1994
"The Georgia Dental Association (GDA) has been honored to work with Special Olympics Georgia through the Special Smiles Healthy Athletes program for the past 17 years and counting. Thanks to the efforts of volunteer dentists, dental hygienists, dental and dental hygiene students and other community volunteers, we are proud to have been able to perform several thousand dental screenings and give one-on-one dental hygiene education to Georgia's Special Olympic Athletes over the years. The GDA is proud to be a partner with SOGA and look forward to many more years of service together." Courtney Layfield, Director of Member Services

Commercial Banking Company in Valdosta
Sponsor of Titletown Tasting
Partner since 2009
"Working with Special Olympics Georgia is a constant reminder to all of us to focus on what is truly important in life — helping others and supporting our community. We have embraced our partnership with SOGA over the past few years and look forward to many years to come!" Taylor Biddle, Vice President