Gas South
Platinum Sponsor of the Marlow's Tavern Golf Classic

"Gas South has been a proud supporter of Special Olympics Georgia for more than 10 years. Through our partnership with our customer, Marlow's Tavern, the company has taken part in their annual golf classic to raise thousands of dollars – so that children and adults with intellectual disabilities have the opportunity to compete in athletics. Gas South is dedicated to making sure our success directly benefits our community and that's why we're committed to giving back 5% of our profits to help children in need. We approach every day knowing we have an opportunity to improve people's lives, and together with Marlow's and Special Olympics Georgia, we can be a fuel for good." – Rob Kealler, Senior Manager of Mid-Market Sales
UPS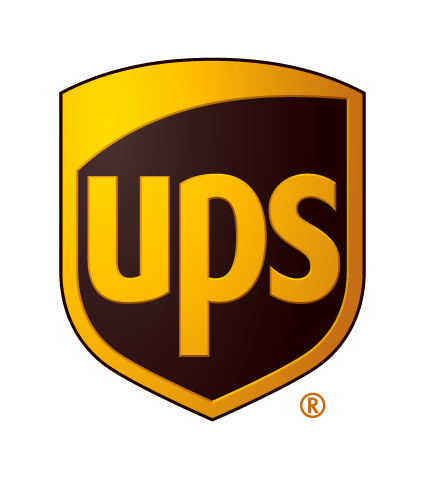 Gold Athlete Sponsor of the Bob Busse Classic
UPS is a proud sponsor of the Special Olympics of Georgia and the Bob Busse Golf Memorial.  "United As One — Making a Difference" is the motto of our community involvement and represents our collective efforts to improve the communities where we live and work. Jill Termini, Attorney
Georgia Farm Bureau 
Barn Sponsor of the State Horse Show

"Georgia Farm Bureau is Georgia's largest and strongest voluntary agricultural organization serving over 300,000 member families. Just like our member families, we want the athletes of Special Olympics Georgia to be successful. We re proud to support the athletes of Special Olympics Georgia as a sponsor of the State Horse Show." – Vickie Amos, Public Relations Department
M3 Accounting + Analytics
Presenting Sponsor of the State Fall Games

"It's an honor to be able to support these athletes, their parents and the achievements they have been able to make in their sports. As an organization, we're committed to making a difference in our community, and there's no more deserving group." –Allen Read, M3 President
Park 'N Fly
Presenting Sponsor of the 2017 Bob Busse Golf Classic


Partner of Special Olympics Georgia since 2010
"Park 'N Fly, provides off airport parking around the country and is a proud supporter of Special Olympics Georgia!  Park 'N Fly also supports Special Olympics at all 16 of our locations in 8 states. The company has been proud to support this organization and its athletes for almost 9 years now. It started with the Special Olympics Georgia location in Atlanta where PNF is Headquartered and quickly spread to the other 8 states where Park 'N Fly has locations. All of our employees have the opportunity to support the Special Olympics around the country and our participation has become quite a rewarding experience for the company. PNF is honored to be a part of such a tremendous organization and we will continue to give our time and support to this organization as we continue to be inspired by the athletes we get to interact with at the games and throughout the year." Tony Paalz, CEO
Georgia Natural Gas
Title Sponsor of the 2017 "Shoot For Champions" Sporting Clays Charity Event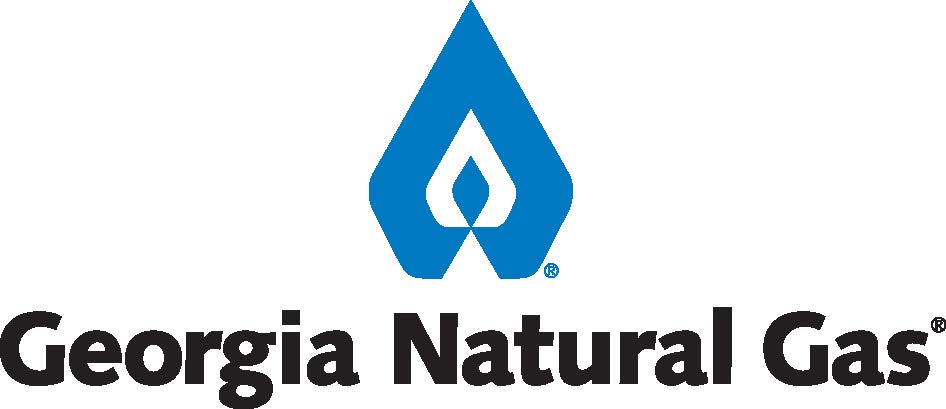 "It's rare to be involved with an organization where it's so difficult to determine who the true beneficiary really is. While our goal was to try and help raise both awareness and financial support for athletes across the state, somehow those of us involved walked away knowing we were the ones that received the real benefit. Special Olympics Georgia does so much to help enrich the lives of these athletes with special needs, while truly making the experience for the donor and volunteer equally rewarding.  GNG is proud to play a small role in supporting the tens of thousands of athletes and volunteers across Georgia."- Chris Turner, Managing Director, Georgia Natural Gas
O'Steen Subaru of Valdosta

Touchdown Sponsor of 2017 Toast to Titletown
O'Steen Subaru of Valdosta is thrilled to partner with the Special Olympics Georgia's Toast to Titletown for 2017. The Special Olympics is a wonderful organization and it is important to the O'Steen Automotive family to support and join their team. There efforts not only make a difference but it helps many members and families in our local community. We look forward to partnering with them again in the future.  -Chip O'Steen, Owner of O'Steen Subaru Valdosta
Warner Robins Convention and Visitors Bureau
2017 Masters Bowling Presenting Sponsor
Special Olympics Georgia Sponsor Since 2010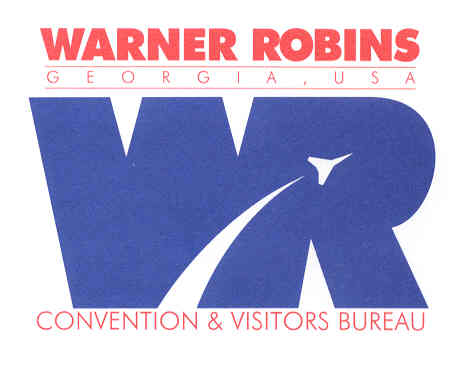 Special Olympics provides a wonderful opportunity to share in the success of athletes who persevered and reached their goals.  The Warner Robins Convention and Visitors Bureau is inspired by the spirit of individual and team accomplishment that all the athletes bring to the games. -Marsha Priest Buzzell, TMP, Executive Director of Warner Robins Convention and Visitors Bureau
iFLY Atlanta
2017 Busse Golf Tournament Hole Sponsor

"iFLY Atlanta is proud to support Special Olympics Georgia. Our mission is to deliver the dream of flight to everyone, and iFLY's All Abilities program provides an opportunity for those with disabilities to be included in our flight programs and competitions.  To see the enthusiasm and excitement among the athletes and families after each flight is an amazing feeling, and it is a valuable part of what we do every day.  We look forward to continuing our partnership with Special Olympics Georgia." – Ian Vanderkley, iFly Atlanta General Manager.
Dragon Con
2017 Official Sponsor of the State Summer Games

"Dragon Con is excited to partner with Special Olympics Georgia and to be a part of the 2017 Summer Games! The games were nothing less than inspiring and our volunteers enjoyed impacting and encouraging the community to achieve great things!  Dragon Con members and volunteers care very much about making a difference and working with Special Olympics Georgia is a perfect partnership because of all the good they do supporting athletes and their families. They do incredible work the community, and we are proud to be a small part of that!"- Mandy Collier, Senior Director
Siemens Corporation
 2017 Official Sponsor of the State Summer Games

"Siemens Corporation is so proud to be a sponsor of the Special Olympics Georgia Summer Games! We at Siemens strive for our Company to be recognized as a premier Company by establishing best practices and mainstreaming disability into the workforce. We foster an environment of inclusion, awareness, understanding and support of the disabled community. Supporting the Summer Games benefits all involved. The volunteers thoroughly enjoy meeting and talking with the athletes and their families. We look forward to participating for many years to come!" – Janet Baskinger, Tax Director
Engel & Volkers Buckhead Atlanta
2017 Official Sponsor of the State Summer Games    

Partner of Special Olympics Georgia since 2016
"How we live is what makes us all different, but there should be no difference regarding how we love and how we help. Working with any individual who has special needs is an exceptional task. They don't lose sight of the beautiful things in life. they are selfless and compassionate to every living thing and without doubt, the most uplifting people to be around. We are blessed to have the opportunity to be involved with Special Olympics Georgia and can't wait for the next games to come around!" – Shirley Gary, CEO
Knights of Columbus St. Peter Chanel
Ropes Sponsor of the 2017 Over the Edge


"We cannot thank the Special Olympics Georgia staff enough for the great experience the Knights of Columbus of St. Peter Chanel had. Everyone was so welcoming and we are very grateful for your kindness in having us. It was a blast going over! Congrats on your very successful event!" – Shawn Pinto
Resurgens Orthopaedics
Artic Sponsor of the 2017 Polar Plunge

"Special Olympics Georgia does it right! A beautiful day, great event, lots of fun for all, plus we had a Shaq attack! Resurgens Charitable Foundation couldn't be more proud to be the 2017 Artic Sponsor to such an amazing cause! Our Resurgens' Super Freezers had a super cool time freezin' for a reason all while promoting our mission statement 'to promote active lifestyles for people of all ages and all abilities'." – Brandy Steele, Resurgens Charitable Foundation Board Member
BlueCross BlueShield
Medical Sponsor of the 2017 State Indoor Winter Games

"BlueCross BlueShield of Georgia is proud to be a medical sponsor for the Special Olympics Georgia Winter Games.  We strive to create a healthy generation of Americans.  An important part of that is teaming up with organizations like Special Olympics Georgia who inspire and empower their athletes to lead healthy, active lifestyles." – Katie Heenan, Program Manager, Anthem Foundation
Mason Massey Racing and Senoia Raceway
Official Sponsor of 2017 Over the Edge
Supporter of Special Olympics Georgia since 2016

"I am not a fan of heights, so going Over the Edge takes me out of my comfort zone. I know the Special Olympics athletes face challenges like this every day. I am proud to be a part of an organization which provides the opportunity for these athletes to accomplish a goal. With each event they compete in, they complete a goal for themselves." – Mason Massey, Dirt Racer
Comcast
2017 Official Sponsor of the State Summer Games    

Partner of Special Olympics Georgia since 2015
"It is with great pride that Comcast supports Special Olympics Georgia each year. Their mission of empowering those with disabilities is truly inspiring, and one that resonates with our nearly 4,500 employees statewide. When we see their tremendous athletes strive to reach new heights, it shows us all what real courage and determination can deliver. We look forward to continuing our relationship with our great partners in the years ahead." – Doug Guthrie, Regional SVP
Hall County Community Credit Union
2016 State Horse Show Sponsor

"We really looked forward to the event and had a wonderful time sponsoring and volunteering at the Horse Show. We have a large interest in Special Olympics Georgia and hope to have more employees volunteer next year!" – Misty Waldrop, Marketing and Education Coordinator, Hall County Community Credit Union
Miller Zell

2016 State Fall Games Sponsor
"Miller Zell is proud to support Special Olympics Georgia.  The enthusiasm among the athletes and families was a joy to be a part of.  This was our first Special Olympics Georgia Games and look forward to continuing the partnership." – Paul Papantonis, President (and Volunteer), Miller Zell, Inc.
Georgia Chiropractic Association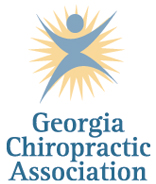 2016 In-Kind Sponsor 
"On behalf of the Georgia Chiropractic Association, it is my pleasure to extend our continued support for the Special Olympics Program. It is an honor to participate in a program that provides opportunities for those with disabilities to included in sports training and athletic competition. Promotion of physical health, self-esteem, development of personal relationships and inter-personal skills can have only positive effects on the participants and the community." – Valerie L. Smith, M.A., Executive Director, Georgia Chiropractic Association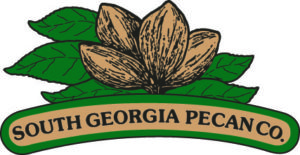 South Georgia Pecan Co.
Sponsor of 2016 Titletown Tasting
"South Georgia Pecan Co. is proud to have sponsored Special Olympics Georgia's Title Town Tasting for the third consecutive year. It is important to our company to support organizations within our community that foster acceptance and inclusion for all people. We hope to continue to support the athletes of Special Olympics Georgia and this event for years to come."  – Lauren Crawford, Gift Shop and Marketing Director, South Georgia Pecan Company, Inc.
Dunkin' Donuts
Sponsor of the 2016 Cops on Donut Shops     

"On behalf of our franchises within the state of Georgia, being able to support Special Olympics Georgia during National Donut Day was a fun and successful effort! Partnering with the LETR groups made it very rewarding since serving our "safety" organizations is part of our mission at Dunkin' Donuts Baskin-Robbins Community Foundation. We are please to support the great work and the impact that you have on the lives of the Special Olympics athletes. At Dunkin' Brands, community is the heart of our business so it was exciting to learn about the "reach " your organization has throughout the whole state. We believe that charitable giving begins at home, in the communities, cities and towns in which we operate. So, we look forward to continuing our support and relationship with Special Olympics Georgia in the future."- Kimberly Brandon, Associate Field Marketing Manager, Dunkin' Brands
The ALTA Foundation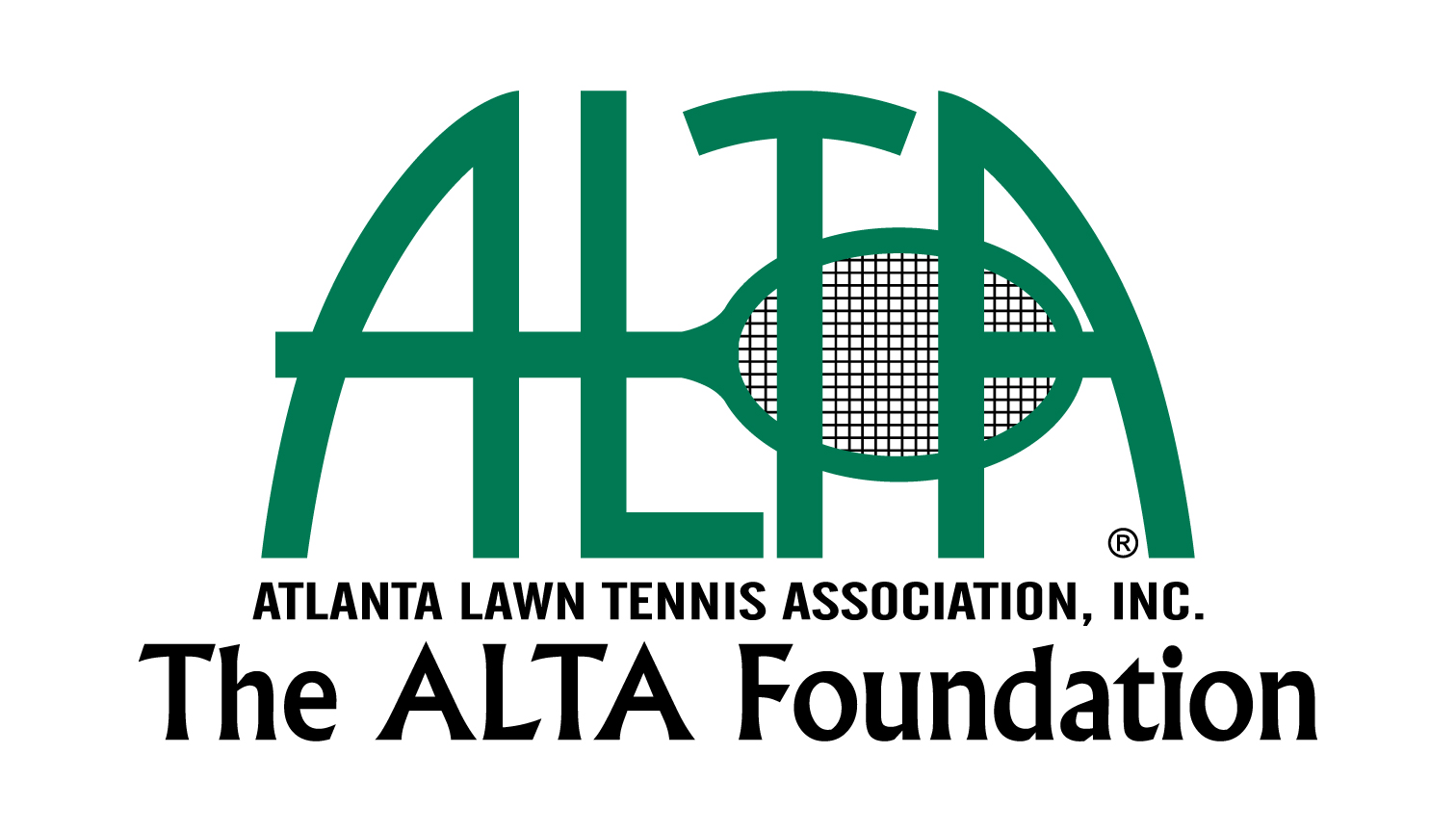 Outdoor Tennis Sponsor of the 2016 State Summer Games      
Partner of Special Olympics Georgia since 2003
"The ALTA Foundation is proud to once again sponsor the Special Olympics Georgia Summer Games Tennis! All athletes could benefit from taking a lesson from these players in both sportsmanship and their enjoyment of the sport! ALTA has been a part of this great event for many years, and we look forward to next year and all its wonderful stories." –Lynn Lee, President
The Men's Wearhouse
 Official Sponsor of the 2016 State Summer Games      


Partner of Special Olympics Georgia since 1996
"Our Georgia Men's Wearhouse Team looks forward to the Special Olympics Georgia Summer Games every year. Congrats to all the athletes, and thank you for letting us be a part of this awesome event every year!" –Mike Doering, Regional Manager
Modern Provisions
2016 Sharp Shooter Sponsor for Shoot for Champions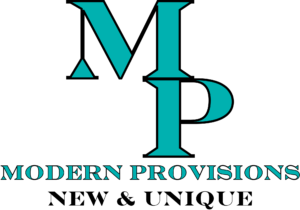 Modern Provision is very excited to sponsor the 2016 Shoot for Champions fundraiser. This event has been a lot of fun to be a part of for the past two years, and we are very excited to continue our role in helping to raise funds for Special Olympics Georgia.  –Lee Nunnally, Owner, Modern Provisions
Dress Up
Sponsor of Over the Edge 2016
New Partner of Special Olympics Georgia


"Here at Dress Up, our heart is to give back to the community. We are thrilled to have participated in raising money for the SOGA Over the Edge event. Our employees and customers were overjoyed when they found out that a percentage of their purchase was going directly towards sending these incredible athletes to the Special Olympic Games. It was a pleasure supporting this organization!" –Elizabeth Miller, Director of Affiliate Programs
Bill Smith Shooting Instructor
2015 and 2016 Shoot for Champions Shooting Station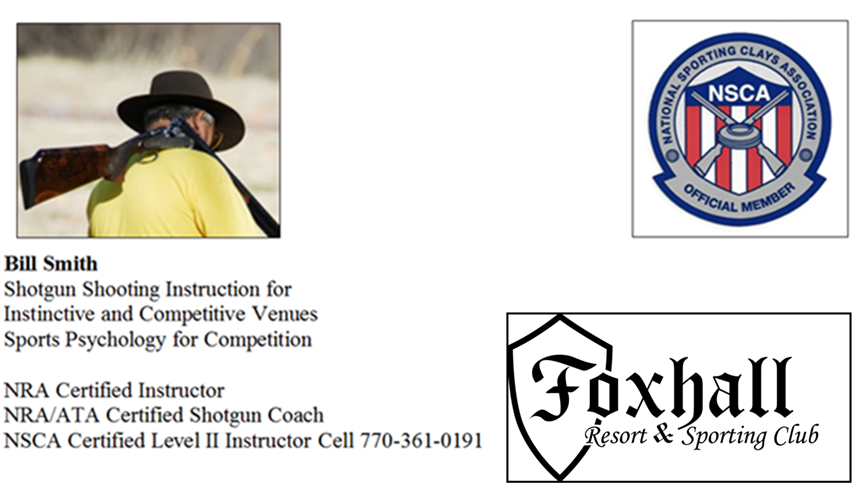 I am very proud to support the Special Olympics of Georgia as a sponsor of the Georgia Clays Shootout for the second year. Through SOGA thousands of children and adults across Georgia are given the opportunity to develop skills, overcome challenges, and experience the thrill of victory.  Olympic dreams are a large part of humanity and reflect the very best of life in Georgia.
Bill Smith
Warner Robins Convention and Visitors Bureau
2016 Masters Bowling Presenting Sponsor
Special Olympics Georgia Sponsor Since 2010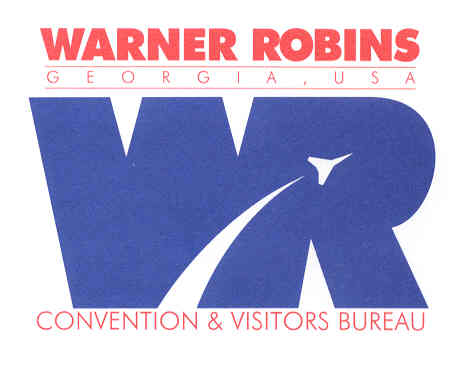 Warner Robins is honored and humbled to host the Special Olympics Masters Bowling Tournament for the next three years. Local support has grown so much that this event is a real game changer, not only for the athletes, but the community as a whole. From Opening Ceremony to the last game on Sunday, volunteers come from throughout middle Georgia to make sure the tournament is the best it can be for the athletes. In fact, It has become a multi-generational experience for some families. "I just like seeing the faces of all the athletes" is something we hear over and over. We are so grateful to be part of this great sport event.-Marsha Priest Buzzell, TMP, Executive Director of Warner Robins Convention and Visitors Bureau
firstPRO Inc.
Powerlifting Sponsors for the 2016 State Indoor Winter Games

This was my first time volunteering for the Special Olympics, and I can understand why firstPRO is a sponsor every year. You can tell the athletes have spent time training for this event, and truly enjoy participating. Everyone from the coaches, to the families, and volunteers care about these athletes and it makes you realize why the Special Olympics is so special.
-Andrea Miranda, Recruiter for firstPRO Inc.
Knumb Knights- Knights of Columbus- Council 1063
Polar Plunge participant since 2011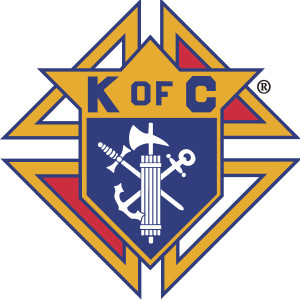 The Knumb Knights from St. Benedict Catholic Church are honored to be a partner of Special Olympics of GA Polar Plunge for the last 6 years.  The Knumb Knights have a close connection to why this is our biggest fundraising project every year. We have two brothers whose kids (Albert Williams and Caroline Dukes) are Special Olympic athletes. It is for those 2 athletes and the over 26,000 other Special Olympic athletes that we participate and strive to be the Top fundraising team every year. We have raised over $140,000 the last 6 years because we are so grateful to have the opportunity to help these tremendous athletes of GA compete at the Special Olympics. We look forward to another great Plunge in 2017. –Patrick Gannon, Team Captain of the Knumb Knights, St. Benedict Catholic Church, Johns Creek, GA 30097
Atlanta Retirement Partners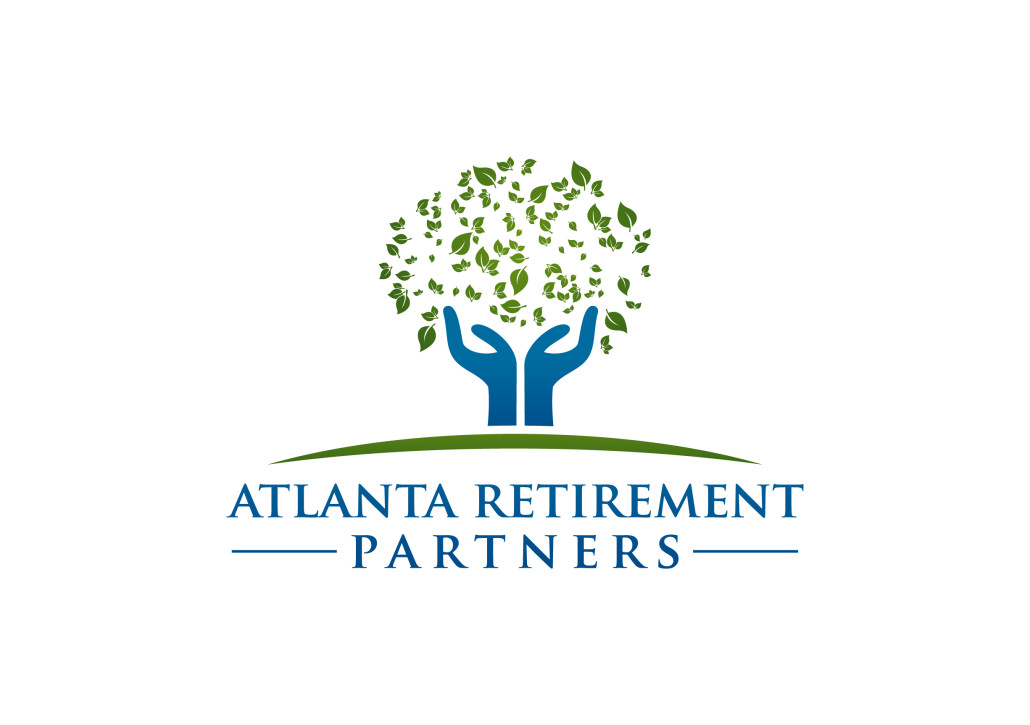 Basketball Skills Sponsor for the 2016 State Indoor Winter Games
Being a sponsor of the SOGA Winter Games was a privilege and a pleasure on two levels.  First, our sponsorship helped to create an opportunity for Georgia athletes with intellectual disabilities to live the excitement and satisfaction of competition, good sportsmanship and athletic comradery.  Second, we were able to volunteer at a competition venue.  Nothing can top the experience of seeing these athletes receive the recognition that they deserve.  Weeks later I am still smiling! -Jackie Deckman, Atlanta Retirement Partners
CRC Insurance Services of Atlanta
Gold Sponsor of the Marlow's Tavern Golf Classic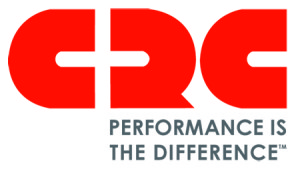 Partner of Special Olympics Georgia since 1999
Some moments in life give us pause – or perspective.  Watching the sheer will and determination of the athletes who participate in the Special Olympics program does just that.  It reminds us that the only limits we hold are inside our own minds.  Supporting the program via the Marlow's golf tournament has been a rewarding experience for all of us at CRC.  Thank you for 17 years of inspiration.  Frederic Buck, President
The Boeing Company
Masters Bowling Sponsor  
Partner of Special Olympics Georgia since 1996

"We at Boeing was so grateful to have the opportunity to volunteer at the masters bowling tournament last year.  One of the volunteers said that he came to help handicap people have a good time. However, he found independent individuals that had come together as one big family already having a great time. He no longer saw their disability. All he had to do was join in the fun and he felt right at home. It is truly inspiring to see the abilities of these great individuals and a pleasure to be apart of the Special Olympic events." Bobby Ferguson, Boeing Production Associate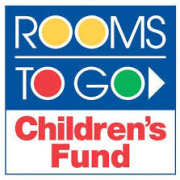 Rooms To Go Children's Fund
Lucky Duck Sponsor of the Duck Derby
Partner of Special Olympics Georgia since 2006
"Each and every one of us at Rooms To Go is proud to support Special Olympics Georgia. The athletes and their families are an inspiration to us, and we hope our continued support will help them achieve great success."  Warren Kornblum, Chief Strategy Officer

Aetna
Presenting Sponsor of the State Summer Games
Partner of Special Olympics Georgia since 2003
"The Special Olympics Georgia State Summer Games are near and dear to the hearts of Aetna's employees.  They celebrate physical activity and the realization of human potential. These athletes inspire all of us to overcome obstacles and strive to be our very best."  Angela Meoli, President of Aetna's Georgia market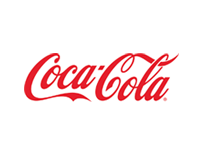 The Coca-Cola Company
Statewide Platinum Partner
Partner of Special Olympics Georgia since 1986
"The values of Special Olympics of understanding, acceptance and inclusion are shared by Coca-Cola.  Giving our associates the opportunity to connect directly with Special Olympics athletes and their families brings those values to life and supports the mission in a meaningful way." Muhtar Kent, Chairman and CEO
"Our partnership with Special Olympics Georgia touches the lives of Coca-Cola associates and their families in a number of ways.  As event volunteers or as parents of athletes, our associates feel connected to SOGA.  Helping our hometown athletes achieve their goals both on and off the field is truly inspirational."  Lori George Billingsley, Vice President Community Relations

GEICO
Statewide Platinum Partner
Partner of Special Olympics Georgia since 1982
"At GEICO, we consider it an honor and a privilege to stand beside and work on behalf of the Special Olympics Organization and the thousands of brave athletes whose efforts inspire us all.  It is rare in life that you get back more in return than what you put in, but for all of us who participate in this event, we come away better for the effort and proud to be partners in such a great cause."  Scott Markel, Regional Vice President

Flint Energies
Opening Ceremony Sponsor of the State Masters Bowling Tournament
Partner of Special Olympics Georgia since 2003
"Since 1937, Flint Energies' mission has been to improve the quality of life for all our member-owners and the communities we serve.  What a wonderful partnership it is to sponsor Special Olympics Georgia!  To support  Special Olympic athletes is an enriching and rewarding way to reach our mission.  We get back so much more than what we give.  We are truly blessed to be a part of this effort and look forward to it each year."  Marian McLemore, Manager of Public Relations
Cox Automotive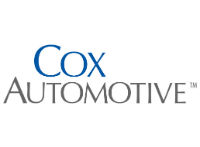 Statewide Platinum Partner
Partner of Special Olympics Georgia since 2005
"Cox Automotive truly values our partnership with Special Olympics Georgia. Our employees relish the opportunity to volunteer at the summer and winter state games as well as local track and field events. Special Olympics games are signature events for our employees, we can all identify with working towards a goal and celebrating moments of triumph. Our volunteers become cheerleaders, confidants and shoulders to lean on. Seeing smiles on the athletes faces, sharing a high-five and encouraging them to work harder next time keeps us coming back for more. Our company is proud to partner with such a respected and trusted organization." Jennifer Bronner, Community Relations Manager
Winter Companies
Statewide Premier Sponsor
Partner of Special Olympics Georgia since 2004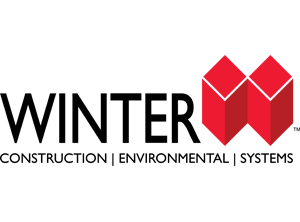 "In 2004, Winter Companies sought to find a charitable organization with which we could partner on multiple levels.  We chose Special Olympics Georgia, and we could not have selected a better organization with which to work.  We are proud to have been a sponsor of both Summer and Winter Games events every year since then, and hundreds of our employees have enjoyed the satisfaction of working at these events as scorekeepers, team escorts, line judges, ball retrievers, medal awarders and in many other roles.  The SOGA staff is always appreciative of our contributions and has always been incredibly easy to work with.  All of us at Winter Companies look forward to continuing a strong relationship with SOGA for many years to come." Gary Ellis, Principal, Winter Environmental
Marlow's Tavern
Statewide Premier Sponsor
Partner of Special Olympics Georgia since 1999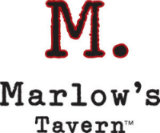 "We are proud to give back to this organization that does so much for Georgia's community.  The partnership between SOGA and Marlow's Tavern is something I consider to be one of our company's greatest achievements, and the fact that we have been able to break our own record for giving year-after-year through our annual golf tournament  and openings is incredibly rewarding to me and our entire team.  We look forward to continuing this partnership long into the future." John C. Metz, Chef, Owner, and Co-Founder

LAZ Parking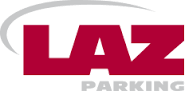 Official Sponsor of the State Summer Games, Super Splash Sponsor of the Duck Derby, and Golf Tournament Host
Partner of Special Olympics Georgia since 2010
"We are honored to be part of Special Olympics Georgia.  The impact that the athletes have had on us, showing their resilience and fortitude, only reminds us how determined we should all be.  They exhibit the hearts of true champions, kind spirits and genuine love.  We look forward to future events where we may be given the opportunity to show our support for such an auspicious event."  Tanya Valera, Southeast Regional Human Resources Manager

Allied World Assurance Company
Official Sponsor of State Games
Partner of Special Olympics Georgia since 2010
"We are proud to support Special Olympics Georgia in this endeavor.  Special Olympics is a wonderful organization that makes a tremendous impact in the lives of its participants through sport, teaching leadership, determination and strength.  We are pleased to partner with the Georgia Program on their State Games." Katherine Richardson, Senior Vice President, Human Resources and Chairwoman for Allied World's Global Charity Committee

Idealease of Atlanta, LLC
In-Kind Supplier
Partner of Special Olympics Georgia since 2006
"Idealease of Atlanta is very proud and honored to be associated with this charitable organization that does so much for the community.  We truly believe in and support their mission; and will continue to sponsor SOGA for years to come."  Mario Delgado, President

Kids 'R' Kids Schools & Academies
Lucky Duck Sponsor of the Duck Derby
Partner of Special Olympics Georgia since 1993
"Having been in the business of caring for and educating children since 1961, we are pleased to partner with Special Olympics.  We believe in developing the whole child and helping each one discover the champion within."  Pat and Janice Vinson, Founders

American Honda Motor
Official Sponsor of the State Summer Games
Partner of Special Olympics Georgia since 1991
"Special Olympics Georgia does more than just offer Honda the opportunity to donate money. The ability to engage directly with the athletes, their families and SOGA staff in Olympic Town during the summer games is a richly rewarding and highly valued annual event for our associates." Dennis Hammond, Manager of Marketing & Produce

Arrow Screenprinting
LETR Sponsor
Partner of Special Olympics Georgia since 2009
"Arrow Screenprinting is proud to partner with Special Olympics Ga.  Their hard work and commitment to excellence is inspiring.  We salute the athletes, their families, and all involved who strive to make a difference in the lives of so many." Todd Evans, Owner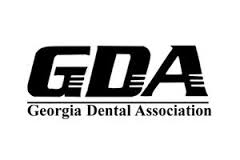 Georgia Dental Association
Statewide Association Partner
Partner of Special Olympics Georgia since 1994
"The Georgia Dental Association (GDA) has been honored to work with Special Olympics Georgia through the Special Smiles Healthy Athletes program for the past 17 years and counting. Thanks to the efforts of volunteer dentists, dental hygienists, dental and dental hygiene students and other community volunteers, we are proud to have been able to perform several thousand dental screenings and give one-on-one dental hygiene education to Georgia's Special Olympic Athletes over the years. The GDA is proud to be a partner with SOGA and look forward to many more years of service together." Courtney Layfield, Director of Member Services