The Special Olympics Georgia Speakers Bureau is organized to be a resource for civic, service and educational organizations and corporations across Georgia. Speakers serve as resources for information about the organization and the 26,702 children and adults with intellectual disabilities. Speakers may also be interviewed on the topics of expertise below.
Respected speakers from a variety of fields are available to deliver presentations on a wide range of interesting topics, including, but not limited to:
Benefits of Special Olympics Georgia in Communities
Benefits of Corporate Volunteer Initiatives
Corporate Partnerships
Coaching a Special Olympics Athlete
Special Olympics Sports Rules
Hosting a State Games
Organizing a State Competition
Tips for Parents of Children with Intellectual Disabilities
Growing a Local Program with Grassroots Fundraising
Status of Dental Health for People with Intellectual Disabilities in Georgia
Law Enforcement Participation in Special Olympics Georgia
To inquire about scheduling a presentation for your group contact Special Olympics Georgia at 770-414-9390 ext 1117.
Special Olympics Georgia Speakers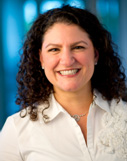 Michele Blondheim, Executive Director, Community Relations, Cox Automotive
Cox Automotive is a Special Olympics Georgia Platinum Partner. Under Michele Blondheim's leadership, Cox Automotive's mission and involvement has grown substantially to become both a thriving and defining component of the company's corporate culture. Blondheim is responsible for executing Cox Automotive's philanthropic strategy; directing the corporate contributions approach; spearheading companywide employee engagement volunteer programs; establishing community partnerships with local and national organizations; and leveraging involvement with its parent company, Cox Enterprises. Blondheim serves on the Board of Bobby Dodd Institute, as well as on an Advisory Committee for Open Hand.
Specialized Topics:
*Corporate Philanthropy and Volunteerism
*Community Partnerships
*Sponsor Perspective of Supporting Special Olympics Georgia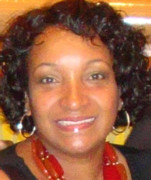 Laurel Levy, Southeastern Regional Director, Community Relations, Aetna
Laurel Levy represents Aetna, a partner of Special Olympics Georgia since 2003 and State Summer Games Presenting SponsorAs the southeast regional director for community relations, Levy ensures that Aetna's community visibility and relationships in designated Southeast markets support sales, retention and local marketing efforts. She also works to achieve greater local market presence in assigned markets by incorporating media relations, communications, volunteerism and employee giving into community involvement efforts.
Specialized Topics:
*Corporate Visibility in Communities
*Local Market Presence in Assigned Markets by Incorporating Employee Volunteerism
*Sponsor Perspective of Supporting Special Olympics Georgia State Competition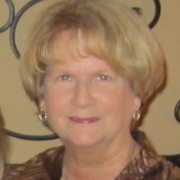 Jeanne Wilson, Parent, Special Olympics Public Speaking Instructor
Jeanne Wilson is a retired teacher of language arts, drama, and communication, teaching for over 30 years in Georgia and New York.Wilson has been a volunteer for Special Olympics for 27 years where she is well-known as "Katy's Mom." Katy is an active Special Olympics athlete and Global Messenger; and Wilson serves as a speech coach to prepare Katy and other athletes to be speakers and self-advocates.
Wilson has presented at leadership workshops for nonprofits including Special Olympics Georgia, The National Down Syndrome and Agnes Scott College. Wilson has participated in the S.O. Global Athlete Congress in the Netherlands and the Global Athlete Summit in Anchorage, Alaska.
Specialized Topics:
*Athlete Speech Writing and Public Speaking
*Parenting a Special Olympics Athlete
*Parental Expectations When Their Child Becomes an Athlete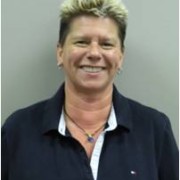 Kelli Britt, SOGA Staff for Coach Education, Former Special Education Teacher
Kelli is a former special education teacher of 16 years and a middle school basketball, fast pitch softball, and track coach.  She was involved with Special Olympics Georgia as a volunteer coach, local coordinator, and area director for 20 years before becoming a full-time staff member of Special Olympics Georgia in 2001. Today, Britt is the Senior Sports and Program Manager. She attended the 2005 Special Olympics World Winter Games in Nagano, Japan as a coach for the Team USA Cross Country Ski Team and was a coach in athletics in the 2007 World Games in Shanghai. She attended 2009 World Winter Games in Boise, Idaho as a member of Team USA. In 2011, Britt was a member of Team USA in sailing in Athens, Greece.
Specialized Topics:
*Organizing a Special Olympics Competition
*Special Olympics Sports Rules and Regulations
*Coaching Special Olympics Athletes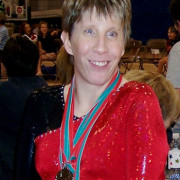 Elena Weaver, Special Olympics Georgia Gymnast, Public Speaker
Elena Weaver was born with multiple birth defects.  And, she was given no hope for a long and normal life.
Seemingly impossible, Elena decided she wanted to be a Special Olympics gymnast at 18. She was named as the Georgia Special Olympics first Torch Run Ambassador.  This November, Elena was selected as one of the award recipients of the 2013 LETR International Executive Council Athlete.
In April, Elena received the 11Alive Community Service Award for her volunteer service to Children's Healthcare of Atlanta, where she has volunteered more than 4,000 hours in four years.
Specialized Topics:
*Benefits of Special Olympics Georgia
*Public Speaking Tips
*National and World Gymnastics Competitions
Linda Fitzpatrick, Parent and Forsyth County Parent Liaison
An advocate for her daughter, Linda Fitzpatrick is the parent liaison on the Special Olympics Forsyth County Board.
The Forsyth program started with fewer than 10 athletes participating in year-round activities and now the program has grown to more than 100 in five years. The sports program has also grown to include the popular softball invitational called The Battle of the Bats. The annual invitational hosts more 25 teams from Georgia and the surrounding states.
Supporting the competitions are two big fundraisers Fitzpatrick organizes, the "All High School Car Wash Challenge," that not only provided financial assistance but taught the athletes how to work as a team.
Specialized Topics:
*Parenting a Special Olympics Athlete
*Growing a Local Program with Grassroots Fundraising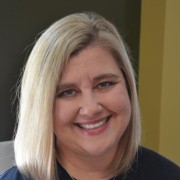 Michelle Moreland, State Summer Games Volunteer Director
As a volunteer for Special Olympics Georgia, Michelle Moreland serves as Director of State Summer Games. She leads of team of volunteers who plan and organize, then implement and evaluate State Summer Games.  Moreland is a certified elder care advisor with more than 19 years of experience in the field of geriatrics. She  serves on the board for the Georgia Tech Health Professional Affinity Group and the My Time to Care Foundation. She is president of both Cherokee and Cobb County Senior Services for the elderly, which are organizations that support professionals in the senior care industry.
Specialized Topics:
*Organizing a Special Olympics Competition
*Benefits of Special Olympics Georgia in Communities
Lisa Hughey, Local Coordinator for Dalton City/Whitfield County Special Olympics
Lisa Hughey has served as local coordinator for Dalton City/Whitfield County Special Olympics since June 2005. She also serves as therapeutics programmer for the Dalton Parks and Recreation Department.
In 2010, Hughey summated the winning bid for State Fall Games to be held in Dalton 2011-2013. She and her volunteer management team then secured local facilities for competitions and recruited volunteers.
She was named 2012 Georgia Parks and Recreation Association's Outstanding Therapeutic Professional of the Year.
Hughey's entire family is involved with Special Olympics. She has a son who is an athlete, a daughter who is a long-time unified partner and her husband as the bocce director for Fall Games.
Specialized Topics:
*Hosting a State Games
*Parenting a Special Olympics Athlete for Parents of Children with Intellectual Disabilities
*Coaching Special Olympics Athletes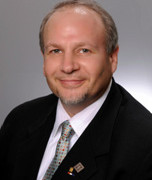 Dr.Jonathan Dubin, Clinical Director for Athlete Dental Screenings
Dr. Jonathan Dubin is clinical director of two annual athlete dental screenings, where he recruits about 50 dental professionals at each dental screening and provides free sealants and fluoride treatments to athletes.
Dubin has educated future dental professionals for almost 30 years. He is an associate clinical professor at Medical College of Georgia's School of Dentistry and an adjunct professor of dental ecology at the University of North Carolina's School of Dentistry.
Dubin is a co-chairman of Georgia's first Mission of Mercy, a two-day dental clinic that provides high-quality, free care to low and no-income Georgians.
Dubin earned a bachelor of science in microbiology and biochemistry from the University of Georgia and his Doctor of Dental Medicine from Medical College of Georgia.
Specialized Topic:
*Status of Dental Health for People with Intellectual Disabilities in Georgia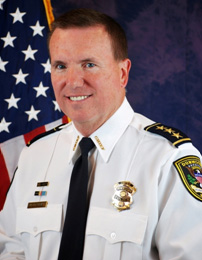 Dunwoody Police Chief Billy Grogan, Former Director of Torch Run Executive Council
Chief Billy Grogan is a former Law Enforcement Torch Run Director for Georgia. This year, he represented Georgia's Law Enforcement as a torch runner at the 2013 Special Olympics World Games in South Korea. More than 100 law enforcement agencies and 1,000 officers participate in Law Enforcement Torch Run in Georgia, the largest annual fundraising event benefiting Special Olympics Georgia.
Recently, Grogan has served as vice president of the Georgia Association of Chiefs of Police. He is an active board member for the Georgia International Law Enforcement Exchange Advisory Board, the IACP Civil Rights Committee, the GACP Alarm Management Committee, and the Atlanta FBI Joint Terrorism Task Force Executive Board.
Specialized Topics:
*Growing a Local Program with Grassroots Fundraising
*Law Enforcement Participation in Special Olympics Georgia