Monies are donated to Special Olympics Georgia through the following programs, and in most instances, at no additional cost to you. What a great way to donate additional monies to SOGA!
Kroger Community Awards
Alex and Ani's Charity by Design Bangle
Magazine Subscription/Renewal
Web Searches
Vehicle Donations
Cell Phone Recycling
Cartridge Recycling
KROGER COMMUNITY REWARDS® Kroger Community Rewards® makes supporting SOGA super easy…all you have to do is shop at Kroger and swipe your Plus Card! Sign up with your 12 digit Kroger Plus Card number at https://customer.kroger.com/communityrewards.aspx, and in the Community Rewards section, select Special Olympics Georgia (code 57973) as the organization you wish to support. Once you're enrolled, you'll earn rewards for SOGA every time you shop and use your Plus Card, and you'll keep earning rewards points for yourself!  Enroll now for the Kroger Community Rewards Program (you must re-enroll each year to continue earning rewards for SOGA). If your Kroger Plus Card is not already registered online, you will need to create an account. If you already have an account, simply sign in, find the Community Rewards section, and select Special Olympics Georgia.  Questions or problems, contact Susan Skolnick or 770-414-9390 x111.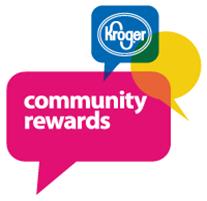 Back to Top
ALEX AND ANI'S CHARITY BY DESIGN BANGLE Alex and Ani, a made in America lifestyle brand and producer of jewelry, and Special Olympics have partnered together through their Charity by Design division to create a new bangle. The "Power of Unity" expandable wire bangle is available in Rafaelian Silver and Gold and is being sold in Alex and Ani retail stores nationwide, online at www.Alexandani.com, and at partnering retail accounts.  Alex and Ani will donate to Special Olympics 20% of the purchase price from each Power of Unity Charm sold between November 2014 and December 2015, with a minimum donation of $25,000.  The bangle design features the Special Olympics symbol which is an expression of how the Special Olympics movement reveals the champion in all of us, inspiring achievement, change, revelation and community in all who connect with Special Olympics. On the other side of the charm, the Special Olympics Athlete Oath appears, "Let me win. But if I cannot win, let me be brave in the attempt."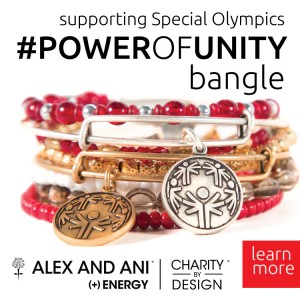 Back to Top
MAGAZINE SUBSCRIPTION/RENEWAL Whether renewing your favorite magazine or subscribing to a new one, you can help raise funds for Special Olympics Georgia by ordering through our partner, DialAmerica. You'll get BIG discounts, and DialAmerica will donate 10% of your paid subscription to SOGA. To subscribe, call (877) 872-2362 between 8 a.m. and 8 p.m. or click on the below DialAmerica graphic.


Back to Top
WEB SEARCHES Each time you conduct a search on www.GoodSearch.com, one penny goes to benefit Special Olympics Georgia. Make Good Search your home page by going to "tools" in your browser and then clicking on "internet options." Type www.GoodSearch.com in the space for home page. The first time you visit the site, type "Special Olympics Georgia in the box for "Who do you goodsearch for?"


Back to Top
VEHICLE DONATIONS Are you thinking of selling or trading in that old car, boat or RV? Why not donate it instead? As a charitable contribution, your donation will make a big difference. SOGA has partnered with Car Program, LLC to turn your old vehicle into much needed funds for our program. Car Program will make all the arrangements at no cost to you. They handle the title transfer requirements and will provide you with a tax deductible donation receipt when they pick-up your car.  Need more information?  Click here to donate your vehicle and a helpful representative will call you shortly, or you may call our car donation program 24/7 at 1-800-240-0160.
Click here for more info on Cash for your Cartridge
CELL PHONE RECYCLING Join the PHONE BONES Project and help Special Olympics Georgia by turning in your old cell phone. SOGA is recycling old cell phones to raise funds and help our environment. In addition to turning in your own old phone, we can work with you to set-up a collection at your business with your friends and family. We'll send you a flyer and a box and will pay for shipping if you'll collect the phones! For more information on how to help SOGA and the environment, call 229-712-9973 Whitney Warren at whitney.warren@specialolympicsga.org.
CARTRIDGE RECYCLING SOGA is recycling inkjet and laser printer cartridges and fax toner cartridges to raise funds and help our environment. For more information on how to donate your cartridges, call 229-712-9973 Whitney Warren whitney.warren@specialolympicsga.org. Click here for a Back to Top