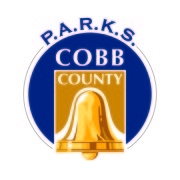 State Indoor Winter Games Cobb County, GA
January TBD 2019
Indoor Winter Games T-Shirt Order Form
Special Olympics athletes from around the state head to Cobb County for the Indoor Winter Games. More than 1500 athletes and 100 Unified Partners will compete in: artistic gymnastics, bowling, floor hockey, basketball, powerlifting and roller skating with over 500 coaches to guide them.
2018 Indoor Winter Games Results
For more information about competition, events, or about Indoor Winter Games in general you may contact David Crawford at david.crawford@specialolympicsga.org or 229-292-5143.
Volunteers
Volunteer Registration Form

Want to come volunteer at one or more of the 2019 Winter Games competitions? Click here to complete your Indoor Winter Games volunteer registration online! You can also check out the different volunteer positions and some helpful tips about Winter Games by viewing the Volunteer Orientation; click here to view any of our State Games orientations.
If you want to help out at Winter Games, but your're not sure about helping with competition, we would love for you to be fans in the stands! Many athletes don't have family members at games to cheer them on. Just go to any sports venue you like, and check-in at a volunteer table. For more information about volunteering, please contact Paul McNeil at 770-414-9390 ext 1116 or email at paul.mcneil@specialolympicsga.org
   State Indoor Winter Games Official Sponsors    

General Schedule:
Friday, January 12
12:00 pm – 5:00 pm  Basketball Competition
11:00 am – 5:00 pm  Housing Check-in at Civic Center
6:45 pm – 7:15 pm  Opening Ceremony Line-up – Cobb Civic Center
7:30 pm –  8:30 pm  Opening Ceremony – Cobb Civic Center
Saturday, January 13
6:00 am – 8:00 am    Breakfast in Hotels
8:00 am – 10:00 pm  All competitions
9:30 am – 3:30 pm    Healthy Hearing & Health Promotion at LakePoint Sports Complex(near Olympic Town)
9:30 am – 3:30 pm    Olympic Town at LakePoint Sports Complex, Court 10
Sunday, January 14
8:00 am – 2:00 pm    Competition (IF NECESSARY)
Schedule by sport:
Unified Team Basketball
LakePoint Sports Complex
Friday, January 12       12:00 pm – 5:00 pm   See Tournament Brackets
Saturday, January 13    8:00 am – 10:00 pm See Tournament Brackets
Artistic Gymnastics
Cobb Gymnastics Center
Saturday, January 13
SESSION 1 – Levels A, B,3 & 4 (women) All levels (men)
8:00    Gym Opens for warm-ups
8:45    Competition (followed by awards)
SESSION 2 – Level 2 (women)
11:30    Warm-ups
12:00    Competition (followed by awards)
SESSION 3 – Level 1 (women)
2:00    Warm-ups
2:30    Competition (followed by awards)
Traditional Team Basketball
LakePoint Sports Complex
Friday, January 12
12:00 pm – 5:00 pm  See Tournament Brackets
Saturday, January 13
8:00 am – 10:00 pm  See Tournament Brackets
Sunday, January 14
8:00 am – 12:00 pm See Tournament Brackets (IF NEEDED)
3 on 3 Team Basketball
LakePoint Sports Complex
Saturday, January 13
7:30 am – 8:00 am    Athlete Check-In / Warm up
8:00 am – 5:00 pm    Competition (SEE BRACKETS)
Individual Skills Basketball and Level A
Fair Oaks Rec. Center
Saturday, January 13
Practice   Masters  (22-up)    9:00 am – 9:45 am
Finals       Masters   (22-up)      9:45 am – 11:00 am
Practice   Seniors    (16-21)     11:00 am – 11:45 am
Finals       Seniors    (16-21)     11:45 am – 1:00 pm
Practice   Youth (8-11)        1:30 pm – 2:15 pm
Finals       Youth (8-11)          2:15 pm – 3:00 pm
Practice   Juniors (12-15)      3:00 pm – 3:45 pm
Finals       Juniors (12-15)      3:45 pm – 4:30 pm
SE Powerlifting
Cobb Civic Center
Friday, January 12
4:30 pm – 6:00 pm    Weigh In for lifters
Saturday, January 13
9:00 am – 9:30 am   Athlete Check-In
9:30 am – 10:00 am   Warm– up / Introductions
10:00 am – 4:30 pm    Competition
6:00 pm – 7:00 pm   Awards
Floor Hockey
Salvation Army Gymnasium
Saturday, January 13
7:00 am – 8:00  am    Check-in / Warm up
8:00 am – 1:00 pm    Team Floor Hockey Competition
1:00 pm – 3:00 pm    Floor Hockey Individual Skills Competition
3:00 pm – 5:00 pm    Team Floor Hockey (any remaining games)
Team Skills Basketball
LakePoint Sports Complex
Saturday, January 13
7:15 am – 7:45 am    Team Check-in and Warm-up
8:00 am – 6:00 pm    Team Skills Competition
Bowling
Brunswick Zone (Austell Rd.)
Marietta AMF Lanes (Cobb Pkwy.)
Saturday, January 13
8:00 am – 8:45 am    Singles / Ramp / Team  Check in at lanes
9:00 am – 12:00 pm    Singles / Ramp / Team  Bowling Competition
1:00 pm – 1:30 pm    Team / Ramp    Check in at lanes
1:45 pm – 4:45 pm    Team / Ramp