State Summer Games
Emory University, Atlanta
May 29-31, 2015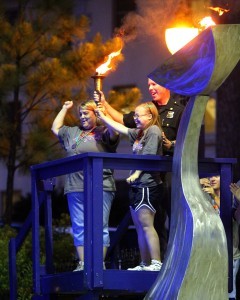 2015 State Summer Games Results:
More than 1,800 Special Olympics athletes, Unified Partners and coaches from around the state will descend on Emory University to compete in Aquatics, Athletics, Soccer, Long Distance Running and Walking, Flag Football, Volleyball, Tennis, Gymnastics, and Table Tennis with over 600 coaches to guide them in competition. Click here to learn more facts about Summer Games.
The games are free and open to the public. Come be a Fan in the Stands!
2015 State Summer Games Presenting Sponsor


Official Sponsors