State Summer Games 
Emory University, Atlanta 
May 30 – June 1, 2014
 More than 1,800 Special Olympics athletes, Unified Partners and coaches from around the state will descend on Emory University to compete in Aquatics, Athletics, Soccer, Badminton, Volleyball, Tennis, Gymnastics, and Table Tennis with over 600 coaches to guide them in competition.
Summer Games Fact Sheet – Click Here 
Summer Games Information Guide – Click Here
CONGRATULATIONS TO ALL OF OUR 2013 STATE SUMMER GAMES ATHLETES!!
Below are the results: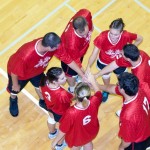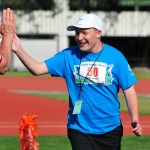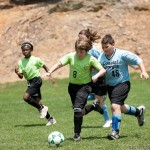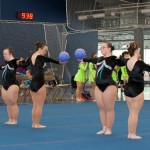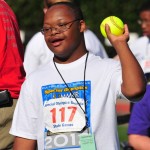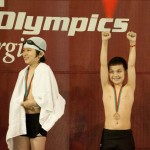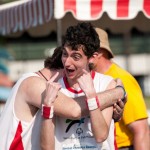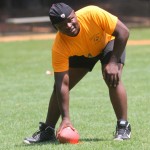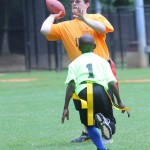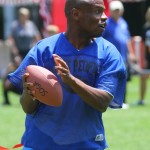 2013 State Summer Games Presenting Sponsor 

                                                  Official State Summer Games Official Sponsors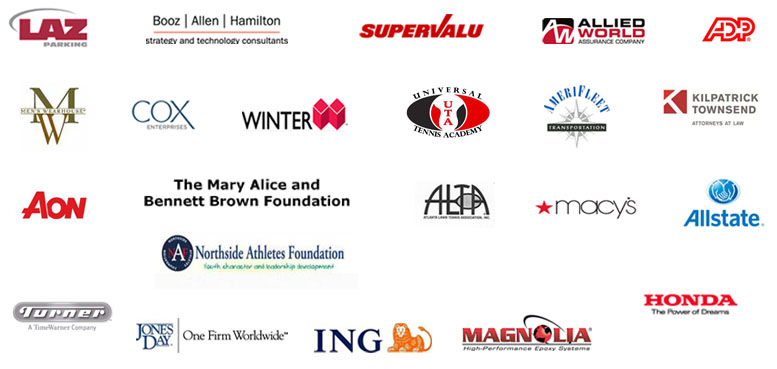 Jimpson Rosser, SOGA Athlete from Coweta County, Attending the State Summer Games at Emory University, May 18-20, 2012
Jimpson is a young man who has been involved with the program for more than 12 years.  He has extensive participation in competitions and has many accomplishments.  Since he was old enough to compete, he has not missed a local event in his whole Special Olympics career.
This year at Emory University he is competing in track and field.  He will compete in 100 meter dash and the running long jump and we wish him the best in both!
Aside from his athletic talent, Jimpson is also an accomplished musician, as a vocalist and keyboardist.  He has performed at many events throughout his community as well as his church.  He even played for the Chick-Fil-A Lemon-aid Fundraiser and the opening ceremonies of the local Coweta County Bowling Championships.
Please put your hands together for Jimpson Rosser!
Here's how the  athletes did at the 2011 Special Olympics GA Summer Games at Emory University in Atlanta, GA. Congratulations to all our Special Olympics Georgia athletes!
Aquatics
10 meter assisted
15 meter flotation
15 meter unassisted
15 meter walk
25 meter flotation
25 meter backstroke
25 meter breaststroke
25 meter butterfly
25 meter free-style
50 meter backstroke
50 meter breaststroke
50 meter butterfly
50 meter free-style
100 meter backstroke
100 meter free-style
100 meter individual medley
200 meter free-style
4×25 free-style relay
4×25 unified relay
Athletics/Track and Field
Pentathlon
Running Long Jump
Standing Long Jump
Shotput – Men
Shotput – Women
Softball Throw
Tennis Ball Throw
10 meter assisted walk
25 meter walk
50 meter dash
50 meter walk
100 meter dash
100 meter walk
200 meter dash
400 meter run
400 meter walk
800 meter run
10 meter wheelchair manual race
25 meter wheelchair manual race
25 meter motorized obstacle
30 meter motorized slalom
50 meter motorized slalom
4×100 meter unified relay
4×100 relay
Badminton
Flag Football
Football (Soccer) Skills
Football (Soccer) Team
Gymnastics
Group Rhythmic Ball
Rhythmic All-Around
Rhythmic All-Around (Level A&B)
Rhythmic Ball
Rhythmic Ball (Level A&B)
Rhythmic Clubs
Rhythmic Hoop
Rhythmic Hoop (Level A&B)
Rhythmic Ribbon
Rhythmic Ribbon (Level A&B)
Rhythmic Rope
Rhythmic Rope (Level A&B)
Unified Rhythmic All-Around
Unified Rhythmic All-Around (Level A&B)
Unified Rhythmic Ball
Unified Rhythmic Ball (Level A&B)
Unified Rhythmic Clubs
Unified Rhythmic Hoop
Unified Rhythmic Hoop (Level A&B)
Unified Rhythmic Ribbon
Unified Rhythmic Ribbon (Level A&B)
Unified Rhythmic Rope
Unified Rhythmic Rope (Level A&B)
Table Tennis
Tennis
Volleyball Team
Unified Team
Modified Team
Traditional Team