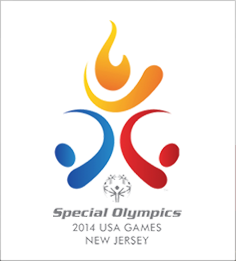 2014 Special Olympics USA Games  
The Special Olympics USA Games will be hosted by New Jersey June 14-21, 2014. Nearly 3,500 athletes will compete in 16 Olympic-style team and individual sports, with the support of 1,000 coaches, 10,000 volunteers and 70,000 family, friends and spectators. Click here to learn more about the 2014 USA Games.
Watch this exciting preview of the 2014 USA Games, produced by FOX Sports.
Click here to learn more about Sponsoring Special Olympic Georgia Athletes at the 2014 USA Games
Athlete Sponsors

Friends
                                                                         Central Georgia EMC
The Coca-Cola Company
Greystone Power
PGA Super Store
Systems & Methods