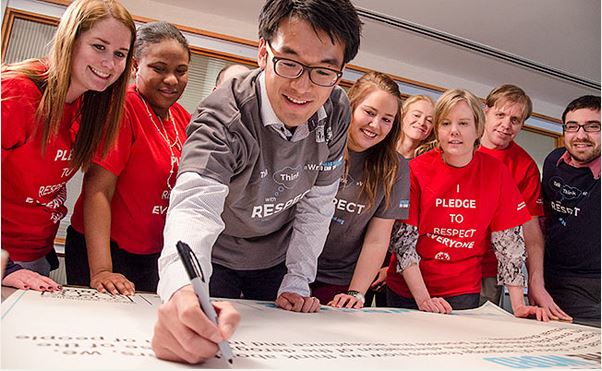 SPREAD THE WORD TO END THE WORD!
On March 5th, we will kick off our annual Spread the Word to End the Word awareness day!
We have a busy day planned and want to make sure you have the tools and information to help Spread the Word!
If you haven't had the chance yet, visit the RWordStore TODAY and order your merchandise in time for March 5th! T-shirts, banners, stickers, caps, galore are available for purchase!
Please continue to post your events! We have over 50 events posted already but we know there are more happening! We want to hear from you. Please register your event today!
Pledge and get your friends to pledge! This year we want 50,000 Tweeted pledges. Start tweeting today: I pledge #Respect thru my words and actions. Will you? Pledge now to create communities of inclusion for people with ID r-word.org.
Keep the conversation going! After you've tweeted your pledge, be sure to use #Rword hashtag to join the conversation on Twitter and amplify our message!
Like and tag our Facebook page in posts and don't forget to encourage everyone to use our Facebook Cover Photo to tell all their friends that they're are a fan of respect!
Tune in on Tuesday, March 4th at 3:40 p.m. EST on MSNBC's The Cycle to hear Timbo Shriver and Soeren Palumbo talk about why they co-founded Spread the Word to End the Word and the progress we have made to date! Check here for local listings.
Watch for a press release announcing our progress in the last six years that will be shared in our press room on Wednesday, March 5th. Visit our press room to download the release and share with your networks.
Continue to share your stories! We know you have stories and it's never been easier to share yours with the world! Share your story! It's quick, easy and fun!
The "Spread the Word to End the Word" campaign is an ongoing effort by Special Olympics, Best Buddies International and Special Olympics supporters to raise the consciousness of society and the dehumanizing and hurtful effects of the word "retard(ed)" and encourage people to pledge to stop using the R-word. The campaign, created by youth, is intended to engage schools, organizations and communities to rally and pledge their support at www.r-word.org in order to promote the inclusion and acceptance of people with intellectual disabilities.
Pledge, and support the elimination of the derogatory use of the r-word from everyday speech and promote the acceptance and inclusion of people with intellectual disabilities at the official R-WORD WEBSITE.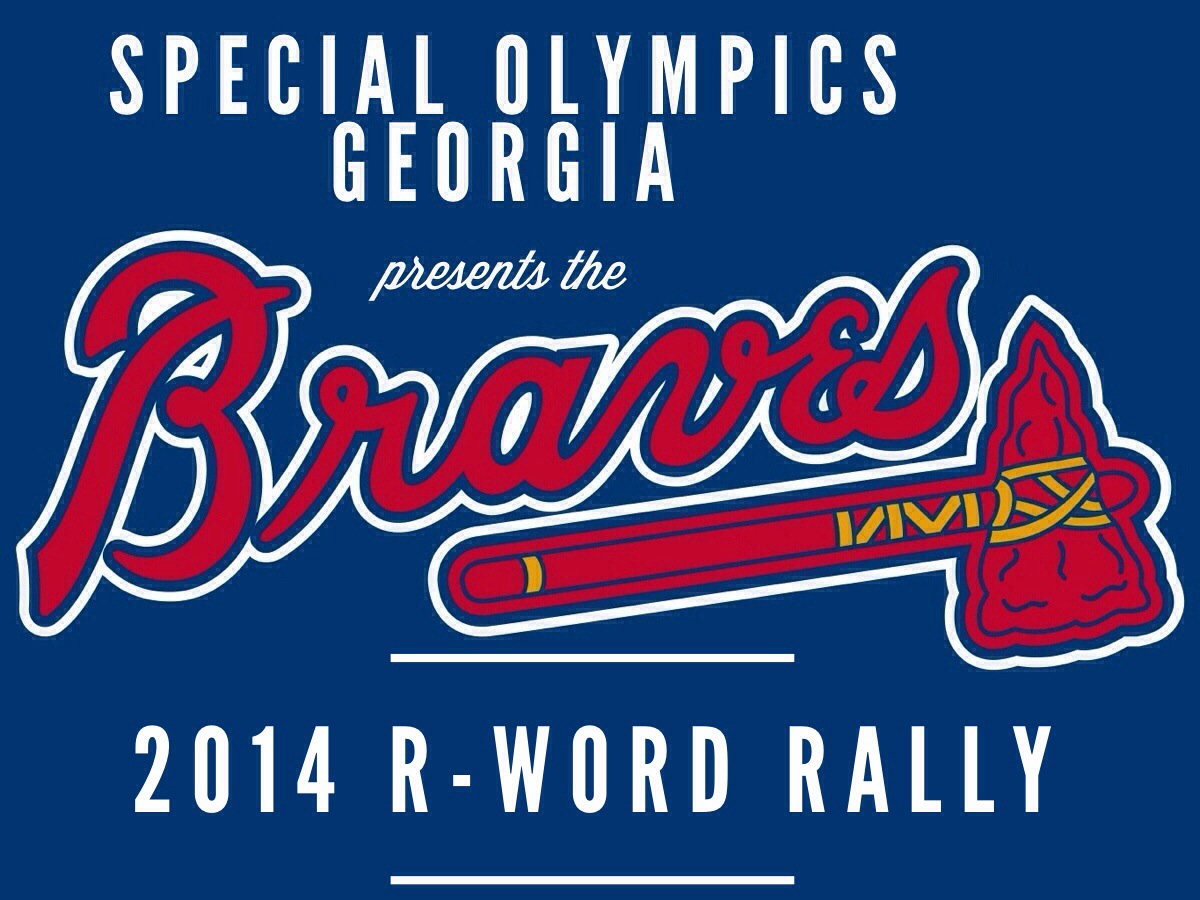 Click here for the R-Word Flyer!
On April 9th, the Atlanta Braves will partner with Special Olympics Georgia to "Spread the Word to End the Word". Special Olympics Georgia agencies from around the state along with SOGA staff are planning to attend the Braves game against the New York Mets. At the game there will be a table set up for people to pledge to eliminate the word "Retard(ed)" from their vocabulary and encourage them to pass that along to their family and friends. We look forward to seeing you there!!
Contact Robert Yost if you would like more information on the R-Word movement (robert.yost@specialolympicsga.org).